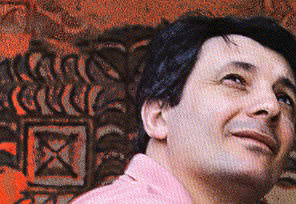 Beñat Achiary: Sound Carver - interview by Chris Blackford
The wonderful voice of Beñat Achiary (born 1947) first came to my attention several years ago on hearing Michel Doneda's debut LP, Terra (nato 1985), where he performs one duet with the French soprano saxophonist and a trio which includes British violinist Phil Wachsmann. What impressed me then (as it does now) was the masterful manner in which Achiary was able to incoporate folk influences into a compelling, mostly abstract vocal approach to improvisation. However, at the time I had no idea what folk tradition(s) he was drawing on. Much later, when I'd heard the impassioned, scalp-tingling performances on Basque Music Of Today (Auvidis Silex), I realised that not only was Beñat's distinctive, improv vocal style steeped in the traditional music of his homeland (he was born in the French-speaking part of the Basque Country), but that he was perhaps best known as the greatest Basque singer of his generation.
Sadly, neither his renown as a singer of Basque songs, nor as one of Europe's leading improv vocalists, has yet to be appreciated by many fans of New Music in Britain, where he is still little-known. Like Annick Nozati (see Rubberneck 24), another distinguished French singer, Beñat Achiary has not performed at a British festival (LMC Festival organisers are you listening!). So, if you want to catch this major vocalist live, you should visit the Centre Culturel André Malraux (CCAM) in Vandoeuvre-lès-Nancy where he regularly performs with Europe's top improvisors, or check out CCAM's impressive festival, Musique Action (now in its 16th year), where he is a frequent guest.
When did your interest in singing begin. And were there any singers who you particularly admired or who influenced you when you were starting out?
BA For me everything sings, and everything is capable of singing - a sculpture or an animate being could be a song, as could a tree shaken by the wind or the minuscule dance of an insect. The first thing to sing to me was my homeland. It was and is my teacher. Its vital breath would leave me all aquiver and in constant wonder of the music of singing. I was born after all in the Basque Country, where the love of singing is all-pervading. I have been singing since the day I was born and, as for all Basque people, singing for me has been a central point of all of life's events: celebrations, worship, solitary moments, work. We sing all the time whether alone, with friends or in a group.
The singers whom I have most admired and who prompted me to start this singing adventure are Billie Holiday, Arabarco, Extarmendi and most of all Junes Chübürü whose songs I continue to sing. As a teenager the sound of gospel music and old blues numbers used to send shivers through me, and at night, by the green light of my dad's FM radio, I used to listen to tango music and the incredible voice of a crazy singer called Dario Moreno.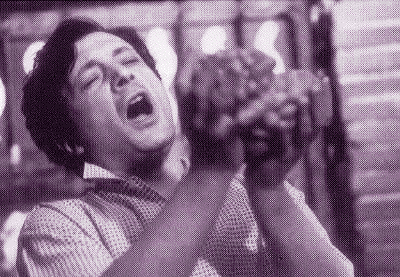 You're now regarded as one of the finest singers of traditional Basque songs, and on the CDs Basque Music Of Today (Auvidis Silex) listeners can hear your interpretations of a wide range of these songs. Could you talk about the Basque folk tradition, and also how you and other musicians are developing it.
BA We are in the middle of a revival of the tradition of Basque singing which fortunately has managed to survive against all the odds: the increasing disuse of the Basque language, the rural exodus, the changing spirit of traditional Basque culture, and so on. It is now alive and kicking all across the country, a custom brought back to life by a succession of very talented artists. However, we owe it to tradition to faithfully reconstitute all of its contours, and above all its spirit, its soul, its power, its very marrow, or as we say in Basque, its "Mamia" - the milk of its milk.
At this point in our research, our work and in our experience, what for us characterises Basque singing is its profound originality and its beauty. Its musical roots have nothing to do with the tempered foundations of Western classical music. Its form is completely original, with its use of quarter tone scales, its subtle and tender interplay of sounds and its infinitely small intervals. The flow of the music is unmeasured and is powerful and fluid to the ear. However, its force is characterised not by its brutality but by its sensitivity. In the same way we can make an analogy with the Japanese sense of modesty which, like Basque singing, can also be sharp and angular in its most extreme form. The Basque singing voice can be described as "basa", which means it can reach extreme heights by using the brutality or the force of one's chest-voice. Basque singing also revolves around the notion of 'challenge', an important school in the life of all Basque people.
The lyrics of the greatest Basque songs are steeped in the highest form of meditative poetry. These lyrics can take the form and style of epic, tragic or comic poetry and sometimes even the extremely subtle style of Occitan troubadour poetry. Its poetical phrasing is quite free and impregnates the songs and music with a sense of desire and profound knowledge. The meaning changes constantly with only the last line bringing illumination. "Meaning, which is the son of sound, constantly sheds light on itself"(Octavio Paz). Basque poets work not only on the phrasing but also on the resonance (meaning) of the words, which in turn are incorporated into sumptuous phrases. The best example of this today is the poetry of Joseau Artze. There are also examples of psalmody which are closely related to important texts and which can be characterised by their short, impertinent forms (Xikitoak), improvised forms (Bertsu) and other examples whose resonance can be 'perforated' by their meaning in the third dimension.
To conclude this rather general portrayal of our 'art in motion' - we invented the concept of "memory in motion" - I want to mention that the spatial conception or the position of man in the cosmos follows the rule of the circle (unguru), the centre of which is empty, and which revolves in a clockwise direction. In this respect I would like to refer to the extremely interesting work of your fellow-countrywoman Sandra Ott entitled The Circle Of Mountains written about the mountain-dwelling community of Santa Grazi in the Soule region (mountainous Basque province). "Our breath is what unites us to the cosmos in the circle which we create and animate with our own creations (songs, traditional games, theatre, dance, customs, labour, social organisation, etc.)."
One needs to understand two things in order to comprehend what we as artists are trying to achieve. Artistic creation in the current climate of the Basque Country has to feed on the research of etymologists, linguistic historians and the innovative work of other artists (traditional games, fine art in which our country excels, poetry, etc). Our perpetual quest for identity can only be achieved through creation, meditation and through naive but carefully researched innovation where what is most important is one's experience of all things sensual and the spark of poetic inspiration. Few people have chosen to ally research, reflection and spiritual nourishment with innovation, real life experience and with corporeal pleasures. The forms and the means are of little importance. For instance, in the work of certain electroacousticians whom we admire - Jean Pallandre, Métamkine, Marc Pichelin, etc - we can instantly feel their proximity to space, to nature and to the very pulse of life.
Another important area of your work is free improvisation. How did you become involved in this area of music-making?
BA The free improvisation in my work has several sources, the first of which is my creative interpretation of traditional songs. This occurs at a point of harmony between past and present experiences, when that moment which gave birth to the traditional song and that which prompts the performer to sing in present time become one. Ideally, it is the performer's innate instinct - and the advantage of experience - which allows him/her to choose this precise moment in time and to personify the song. Such an act often produces a feeling of 'eternity' in the performer. It is the artist's body and soul which enable the song to be personified.
The Basque cultural heritage also provides the artist with numerous other sources of inspiration for improvisation - carnival Maskaradak, celebrations, Bertsu and Xikitoak. Finally, it was my encounter with poets and poetry which has inspired me the most. I was hungry for new sources, but this encounter enabled me to appease my hunger, with each new revelation helping me to discover others. You can see that the possibilities are infinite and that the combination of experience, naivety and memory allow for a constant renewal of sources.
The final sentence which Lorca pronounced in his conference on the "duende" may help shed new light on this subject: "The 'duende' where is the 'duende'? A spiritual wind blows through the empty arch, persistently sweeping away the skulls of those who came in search of new countries and unheard-of voices; a wind which possesses the sweet smell of children's saliva, freshly-cut grass and the veil of Medusa, and which proclaims the perpetual baptism of things newly created."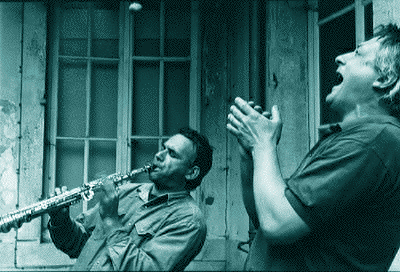 One of your longest collaborations in improv is with French soprano saxophonist Michel Doneda. I believe you've been working together for just over 20 years. And yet you've only made one recording, Ce n'est pourtant (l'empreinte digitale), but this shows how special and subtle your understanding with Michel is. How have you managed to keep your collaboration with Michel sounding so fresh?
BA In my professional life, my friendship and long collaboration with the saxophonist Michel Doneda has been the most fruitful. He's good-natured, very cultivated, curious and extreme like a sagacious child, but that's what I like about him. For me his friendship is like a cold spring of water, refreshing me when I feel drowsy. It's a simple friendship, the only thing that matters to us is poetry, sound, music, breathing, pleasure. As I prepare my whole body to listen and to sing, I try to be joyous and free of spirit. We spend many pleasurable moments together - drinking good coffee and chatting about life, the good times on the road and all the other contacts we have made. I am a lucky man to be able to lead such a great life together with my friends.
The adventure with Michel is as full of life as when it started. We have made a great record with our friend Kazue Sawaï and we plan to carry on making music together. We will be playing together in 'The Poet In New York' which I created with the flamenco guitarist Pedro Soler, with Dominique Répécaud, another dear friend, with Olivier Paquotte, who I work with in Etage 34, and two young musicians from the Basque Country. Michel has also asked me to sing in an excellent quartet with himself, the percussionist Lê Quan Ninh and the dancer Masaki Iwana. Let's hope it lasts!
In 1994, you recorded some improvisations with double bassist Kent Carter, a long-time collaborator with Steve Lacy, and post-rock drummer and percussionist David Holmes. This seemed quite an unusual line-up. Also, your singing on this recording seems to be influenced, more than usual, by the jazz and blues traditions.
BA The concerts I play with David Holmes and Kent Carter are always completely improvised and that's what I like about them. It never worries me as I already know during the soundcheck, which is actually a part of the concert, whether it's going to work out or not. I don't know exactly what my friends are in search of, but when I perform it's images of other countries, different friends and of impalpable and inexpressible things which spur me on. When I have been reduced to no more than a singing emotion, when the texts and the music have taken over my body, my spirit sets off on its voyage and the landscapes which appear before me, whether imaginary or not, seem very real. We wander freely together, following nonetheless certain guidelines. Ideally the lyrics should be authentic, so the texts I chant might resemble the most conventional of Psandori songs. We create new or reinterpret existing rhythms, songs and characters and sometimes we invent the unknown. The jazz and blues influences on the record are due to the particular circumstances of the concert. However, sometimes the influence of Eric Dolphy also pervades our music. In fact, you could say that our trio resembles a completely contemporary, popular Baroque opera.
Your trio with Michel Doneda and Japanese koto player Kazue Sawaï certainly created an exotic soundworld on Temps Couché (Victo). At times I thought I recognised some references to Noh theatre in your vocal sounds. There was a sense in which the trio's improvisations were searching for new sounds and at the same time reaching back to a soundworld that was ancient and mysterious.
BA I have never sung music from the Noh theatre although I have listened to their work. In my country we have studied the relationship between our own popular classical theatre (Pastoral) and the Noh theatre, in particular the similarities in their spatial and cosmic theories and their stage direction. What I adore in the singing is its impressive vibrato, the subtle and violent way the vocal ranges fluctuate, its finesse, its frequent gutturalness, and so many other traits. I also particularly admire la chambre claire and L'empire des signes by Roland Barthes, where we can find the key to understanding parallelisms between cultures.
For me, Kazue Sawaï is the person who best demonstrates how a master of traditional music can revolutionise the sound of her instrument in group improvisation. When myself, Doneda and Kazue were on tour together, Kazue had only recently lost her husband, and frequently she helped to take us back to the essential things to be found in the music and sound of the "expanse of water we can all find when we dig deep enough into our own personal well" (Anaïs Nin). I remember once when I was with Kazue in Le Mans Cathedral, all alone apart from the organist, and I was trying in vain to show her a part of the Cathedral which had particularly moved me a few years back. I can still see her now, doubled over, completely overwhelmed by the vibrations of the organ music. She was both radiant and radiating, meditative, silent, so small but so pure. She had created a kind of halo around herself which I didn't dare approach, afraid of offering false compassion, fake psychology or cheap mysticism. Once more Kazue had taken us back to all things essential in sound and vibrations. This is the significance of the musical moments I have shared with Kazue.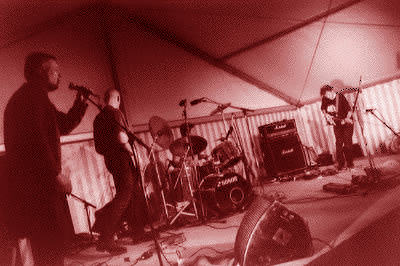 Your latest recording with French improv-noise-rock trio Etage 34 (Daniel Koskowitz, drums; Olivier Paquotte, bass guitar; Dominique Répécaud, guitars), Etage 34/Beñat Achiary (33Revpermi), makes other demands on you as a vocalist. Because of their intense volume and exhilarating energy you sometimes have to project your voice like a rock vocalist; at times you almost sound like a Heavy Metal singer! Also, I notice you are using a lot of texts here - by Arthur Rimbaud, Bernard Manciet, Bernardo Ataxago and others.
BA I have already said that a fundamental part of a Basque person's upbringing is how to deal with the challenges of life. But for us the word 'challenge' doesn't imply hatred but love of one's opponent. In the Basque Country we have stone lifters-cum-poets who lift rectangular, cubic or enormous cylindrical stones up to 320 kilos in weight with such splendid and precise gestures that they portray all the beauty of a work of art. We also have woodcutters in the Basque Country who fell tree trunks while blindfolded and balancing on minuscule planks of wood 20 metres high up in the trees. When I sing with Etage 34, what I relish is the magma of sound and the powerful rhythms we create. I get a thrill from throwing my own fragments of poetry into the magma. I start off calmly and joyfully, before my singing becomes impregnated with rhythm, sometimes overshadowing the music. Like the woodcutters, I like to carve the music, to extract shavings of raw poetry, to chisel the sounds, as do my fellow musicians, both carvers and engravers of the rhythm and of their screaming Marshall amps. When the furnace reaches this heat, I like to summon the texts of great inspirational poets like Rimbaud, Manciet, Atxaga and Pessoa
Finally, I've always found it very interesting that there are numerous male blues, folk and rock singers, and yet there are very few male improv singers. Is there a sense in which most male singers feel safer within the song format but are perhaps frightened by the emotional challenges and emotional freedom that improv offers. Do you have any thoughts about this subject?
BA To my mind, singing and free improvisation are really the self-same thing. Only the music industry has chosen to transform songs into easily manipulated commercial products. It's hardly a secret that the music business reacts just like any other industry, playing with free-market forces and deciding for us what future musical trends and influences should be. Only it doesn't always get it right. It sometimes leaves holes in the market and occasionally becomes flooded by unexpected talent. But I don't want to put the music business on trial here. There are other more humane ways for poets or artists to show their work. And you just can't predict when some new and controversial talent is going to appear. Just look at Van Gogh, Phil Minton, or the talented songwriting of the Korean Psandori, Alim Quasimov, Barkos, Hendrix, Dolphy, Ayler, Cathy Berberian, Monteverdi, Joyce, Ghérasim Lucca, just to name a few of our poets, and the list will keep on growing, as nothing can stifle the need we have for poetry - it is, in fact, as vital as the air we breathe. R
Special thanks to Sarah Ford for translating my questions and Beñat Achiary's answers, and to Dominique Répécaud for 'French connection' co-ordination.
Beñat Achiary's latest CD is Etage 34/Beñat Achiary (33Revpermi 9910).
33Revpermi, BP 3042, F54012 Nancy Cedex, France; email: revpermi@worldnet.fr
Centre Culturel André Malraux, BP 126, 54504 Vandoeuvre-lès-Nancy Cedex, France; website: http://services.worldnet.fr/ccam
SELECTED DISCOGRAPHY
Basque Music Of Today (w Michel Doneda, Dominique Regef, Pedro Soler, a.o.) (Auvidis Silex Y 225069, 1991-97 2CDs); Ce n'est pourtant (w Michel Doneda) (L'empreinte digitale ED 13056, 1996 CD); Achiary/Carter/Holmes (w Kent Carter & David Holmes) (Vandoeuvre 9611, 1996 CD); Temps Couché (w Michel Doneda & Kazue Sawaï) (Victo cd055, 1997 CD); Etage 34/Beñat Achiary (w Etage 34) (33Revpermi 9910, 1998 CD)
This interview was first published in Rubberneck 29, June 1999
Text © Rubberneck; photos (from top to bottom) © Auvidis Silex, Auvidis Silex, Patrick Fabre, Martine Alibert