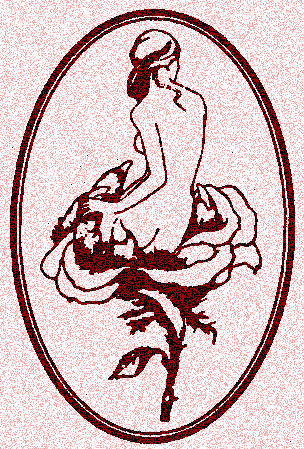 Objects Of Desire: Borowczyk On Video - by Chris Blackford
Walerian Borowczyk (born in Kwilcz, Poland, 1923) is a classic case of the film-maker who fell from grace with the critics. A once prestigious arthouse reputation for prize-winning animations from the late 40s to the late 60s (not yet available on video) and a few early features, is now confined to brief entries in film encyclopedias or difficult-to-trace articles in obscure journals. Still no book on Borowczyk written in English, to my knowledge; and screening of his films in British cinemas, still infrequent. The chapter in Tohill's and Tombs' Immoral Tales is a rare sign of recent British interest; that several of his live-action features have been released on video in the UK over the last few years is little short of miraculous.
Blanche (1971) (Connoisseur Video CR176; English subtitles; Colour, 90 mins), Borowczyk's second live-action feature, is often regarded as his finest film (certainly the least controversial). Blanche (Ligia Branice), its beautiful young heroine, is married to an elderly baron (the great Michel Simon) in a drab medieval castle where she excites lascivious male interest with tragic consequences, thus becoming the innocent victim of predatory masculinity. The director's camera flattens perspective, presenting mostly close-up and medium shots to create a tense, claustrophobic atmosphere of unsatisfied desire. Rapid staccato editing and hand-held sequences highlight explosive moments in the narrative. The memorable central metaphor of this still undersung masterwork is a pure white dove imprisoned in a small wooden cage. Borowczyk would never again treat erotic material with such restraint.
Most critics viewed Contes Immoraux (Immoral Tales, 1974) (Connoisseur Video CR177; English subtitles; Colour, 100 mins) as the start of Borowczyk's decline into soft-core porn; he has never shaken off the irritatingly misleading tag of "arty pornographer" (other arthouse directors like Bertolucci, Cavani and Robbe-Grillet were also then exploring complex and controversial erotic themes). The four short films of its portmanteau structure demonstrate Borowczyk's superb eye for painterly compositions, unusual framing/fragmenting of the body, subtle lighting, and the transformative power of his surreal approach to objects. "I want each object to be something other than neutral," he told Carlos Clarens in Film Comment. "I want it to take part, because we choose objects in life and we live with them. . .Through objects you discover human nature." ('The Artist As Pornographer', Film Comment, January-February 1976, p47). This is Borowczyk the idiosyncratic animator talking, who, in his meticulous use of lighting, framing and editing, somehow brings objects to life even in his live-action films, encouraging us to think about and question the significance of our tactile/perceptual relationships to them.
Taboo subjects (for the time) like fellatio, masturbation, sex & death (the latter prominent in the vampiric 'Erzsébet Bathory'), and incest ('Lucrezia Borgia') are given historical settings. Candlesticks, a wooden doll, ecclesiastical vestments, organ pipes, cucumbers, robes, prayer books, antique erotic drawings (most of these in 'Thérèse Philosophe') and the sea ('La Marée'), assume as important a role in the finely detailed, eroticised mise-en-scène as the tableau-like human figures. Erotic gestures are ritualised, sexual and religious ecstasy conflate, and the sacred and profane become inseparable. As in much of Borowczyk's feature work, sex/sexuality becomes a disruptive, primal force engendering obsessive, even subversive, behaviour which threatens the social/moral stability of a particular community.
After the notorious adult fairy tale La Bête (The Beast), La Marge (The Streetwalker, 1975) (Lumiere LUM 2141; English subtitles; Colour, 90 mins) appears almost 'conventional' by Borowczyk's standards. Sigismond (Joe Dallesandro), a happily married young businessman visits Paris where he becomes obsessed by Diana (Sylvia Kristel), an elegant prostitute. By letter he learns of his wife's suicide precipitated by their son's death. Emotions are submerged (Sigismond's grief and guilt; Diana's fear of a violent pimp, and longing for love) in the obsessive nature of their meetings. She rejects him when his demands turn masochistic. A bleak conclusion is inevitable. The camera lingers in dimly lit corridors and wood-panelled rooms; crimsons and sepias evoke a memorable atmosphere heavy with melancholy seediness. Fucking is the play of soft light on pale skin. An episode featuring an egg conjures up a curious whimsical eroticism. A poor soundtrack of mainly 70s pop fluff is a tiresome distraction from the film's darker themes. La Marge was unfairly trashed by critics expecting classy titillation, but who found a sombre, introspective melodrama. It rewards closer inspection.
Ars Amandi (The Art Of Love, 1983) (Jezebel JEZ 007; dubbed English language; Colour, 93 mins) set in Rome 8AD, is a lovers' guide to courtship by the Roman poet Ovid, starring cult actress Marina Pierro (Suspira). A sumptuous spectacle of rich colour, cascading light and chiaroscuro shadowplay, sometimes suggestive of Renaissance painting and the still, dream-like images of Italian surrealist Giorgio di Chirico. Borowczyk's fixation with sensual, textural detail in all its forms, is everywhere, and the sexual entanglements are woven into this broader tapestry. Customary mischievous humour (by a cheeky cockatoo) and trademark unpredictable editing (from long shot to close-up in the blink of an eye, plus expressive hand-held jerkiness) spice up a sometimes languorous narrative, which does contain a couple of carefully concealed surprises. And there's a fine lyrical score by Luis Bacalov.
Emmanuelle 5 (1986) (Cinema Club CC 7078; Colour, 85 mins), his penultimate film to date, was seen as final 'proof' by his arthouse detractors that he'd sold out to soft-core porn; actually, he uses this film (said to be cut for this video release) to send-up those detractors, particularly in the episodes filmed at the Cannes Film Festival. Of course, it's a flimsy yarn, but Borowczyk, forever the auteur, enlivens the project with many eccentric flourishes: the non-linear, lustrously lit decadence of the "Love Express" sequences, and the sultry ambience of the harem scenes (the dull, sub-Bond action stuff was shot by assistant director Thierry Bazin) are edited with a virtuosic brio and include some vintage surreal whimsy. Originality will out, whatever the context. R
ADDITIONAL NOTE (February 1999)
This piece is based on a review article published in Rubberneck 20 (December 1995) and is published here for the first time in this amended and extended form. At the time of writing, Contes Immoraux is no longer available on Connoisseur Video but has been reissued in the UK by Nouveaux Pictures. In due course, other videos reviewed here may also be reissued by different companies, or may even be unavailable in the UK. This article will be updated if/when more Borowczyk titles become available on video in the UK.
REVIEWS UPDATE (December 1999) by Chris Blackford
Interno di un Convento (Behind Convent Walls, aka Within A Cloister, 1977) (Redemption RETN 080; dubbed English language; Colour, 90 mins)
Ceremonie D'Amour (Love Rites, 1988) (Pagan Films PAG 103; English subtitles; Colour, 84 mins)
Interno di un Convento is based on 'Promenades Romanes', a story by renowned 19th century French author Stendhal. Distribution company Redemption take the easy way out by describing this tale of rampant female sexuality inside a convent as "nunsploitation with style", thereby denying any seriousness of intent on the part of director Walerian Borowczyk. An early kitchen scene featuring the butcher and a few of the young nuns is spiced with sufficient silly innuendos to launch a 'Carry On In The Convent' caper, but the concern for ecclesiastical detail in the convent's furnishings makes one suspect that Borowczyk's intentions are not entirely lighthearted.
Ligia Branice (Borowczyk's wife), who plays Sister Clara the niece of the tyrannical Mother Superior, reminds the latter that she has entered the convent because of a spiritual calling, unlike most of the other young nuns who are there on the orders of their parents, a common method of recruitment in past ages. This important detail establishes a serious subtext to the farcical aspects of the narrative, implying that the release of repressed sexual energy, particularly through masturbation (a dildo lovingly carved from a stray block of wood with a fragment of window pane, and a violin, are among the most ingenious aids), is as much an expression of individual resistance to a totalitarian regime as an act of private auto-eroticism. Seen in this light, one finds Borowczyk - not for the first time - placing female sexuality in subversive opposition to patriarchal order, in this case Christianity. In his earlier Blanche (1971) we see imprisoned female sexuality, represented by the innocent beauty of Blanche, inflaming male passions and jealousies, and generally causing havoc inside a medieval court; while in Interno di un Convento imprisoned female sexuality presents a more proactive threat to the established order. By the latter stages of the film, even Sister Clara has succumbed to the temptations of the flesh, her secret affair with the local priest's nephew is initially a combination of both religious and sexual ecstasy - the purely sexual is triumphant by the end of their feverish lovemaking. When the Mother Superior is poisoned, hysteria breaks out. As the body count rises so farce becomes tragedy, but as so often happens in this film the transition is perhaps too jarring to be effectively poignant. There's a tragic undercurrent here, manifest in the young nuns' desperate defiance of an emotionally crippling regime where privacy is non-existent, yet it's frequently obscured by clumsy farce. Although the religious farce is rarely as sophisticated as Buñuel's (the stigmata sequence is amusing but a bit obvious), or the emotional intensity of the performances as persuasive as those in Powell and Pressburger's Black Narcissus, like Ken Russell's The Devils, Borowczyk's Interno di un Convento is certainly much more than merely an irreverent romp.
Rarely seen in film theatres, Ceremonie D'Amour is Borowczyk's most recent feature, and now makes a very surprising and welcome appearance on video. Another surprise is that the film is basically a two-hander featuring Borowczyk regular Marina Pierro and Mathieu Carrière, though one is hardly aware of this; the director's mobile camerawork and expressive cinematography prevent any static, theatrical staginess from creeping in. Having said that, the narrative is certainly script-driven, based on a story by prize-winning French author André Pieyre de Mandiargues, and when the characters aren't locked in literary debate, an omniscient narrator provides voice-over commentary on the action, or fills in background details, such as the fact that Hugo Arnold (Carrière), an antique dealer with a particular interest in the couture of Mariano Fortuny, is now living, unbeknown to him, in a Parisian street that once housed a brothel. Borowczyk accompanies this revelation with a montage of early erotic photographs, while his trademark obsession with antique erotica appears fleetingly elsewhere.
An early sequence, memorably filmed on the Paris metro, sees Miriam Gwen (Pierro) and Hugo talking across the tracks as the trains filled with passengers pass between them, their voices supposedly carried in the arched ceiling. Here Borowczyk establishes a fascinating artificiality as we learn, in this most public of places, intimate details of Miriam's traumatic childhood; her impoverished relationship with her alcoholic mother, and later in the shadows of a nearby church, how her brothers bound and raped her, then sold her into prostitution. She now prefers to regard herself as an actress-cum-prostitute, plying her trade on life's stage, soliciting clients on the metro and in the aforementioned church. Hugo follows her to the secret boudoir of Sara Sand who, even in her absence, exerts a mysterious power over Miriam; as does the unseen, mute and mutilated Cambodian war casualty turned sex maniac and thug, Ping. Their erotic activities are atmospherically shot in a shadowy half-light where nothing explicit is seen (well not in this print which may, of course, be a cut version), though rather more is conveyed by the voice-over narrator in his curious mixture of florid poetics (references to Jupiter and nymphs) and contemporary sexual slang. The sexual power-games take an unexpectedly vicious turn as Miriam mounts a Sphinx-like attack on an unsuspecting Hugo to punish him for his masculine pride. A mythical world of primal terror and retribution is evoked inside the boudoir, accompanied by the roar of metro trains. Redemption is possible only if Hugo cleanses himself in the river, though another strange meeting awaits him there. An equally unexpected, yet effective dénouement is delivered with Bresson-like concision. Ceremonie D'Amour is one of Borowczyk's most satisfying and substantial films, successfully interweaving the mythical and the modern in a way that's reminiscent of Pasolini (for example Theorem). A soundtrack of Bach's organ music adds further gravitas to the proceedings.
All videos reviewed here are UK VHS PAL
© Rubberneck