29MM SPIGOT-MORTAR BASE, HILPSFORD FORT.
'Blacker-Bombard' 29mm Spigot-Mortar post, most likely used as a combined anti-tank and anti-shipping device. The 'Blacker-Bombard' spigot-mortar was employed as such - rather than in its usual role as an anti-invasion HG weapon - at various points on the south coast of England, and - to date - this spigot-mortar and the one at Walney Fort are the only ones of their type found this far north. A more detailed explanation of the use of the 'Blacker-Bombard' as an anti-shipping device can be found in issue 27 of 'Loopholes' - the magazine of the Pillbox Study Group.
PHOTO: Dave Parkin.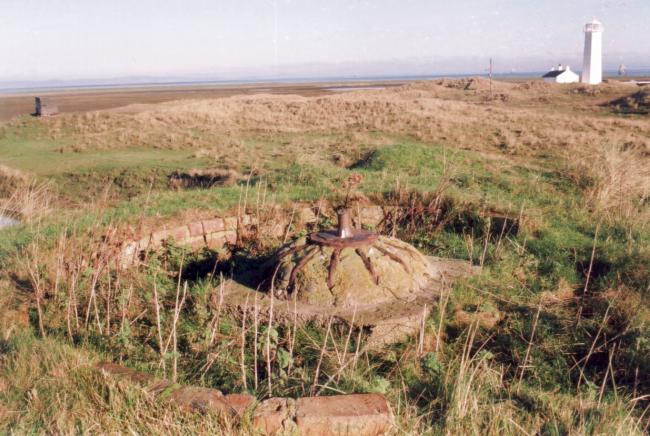 ---
Return to the Walney Island page.