THRELKELD: ROYAL OBSERVER CORPS POSTS
The top of the 1950's post, taken from the wall of the shelter and store, looking down onto the plotting-room floor. I took a photograph from the same position in the winter of 1986. A glance at it will reveal how much has decayed since then! All the other photographs on the 'Threlkeld' page were taken on the 11th May 2005.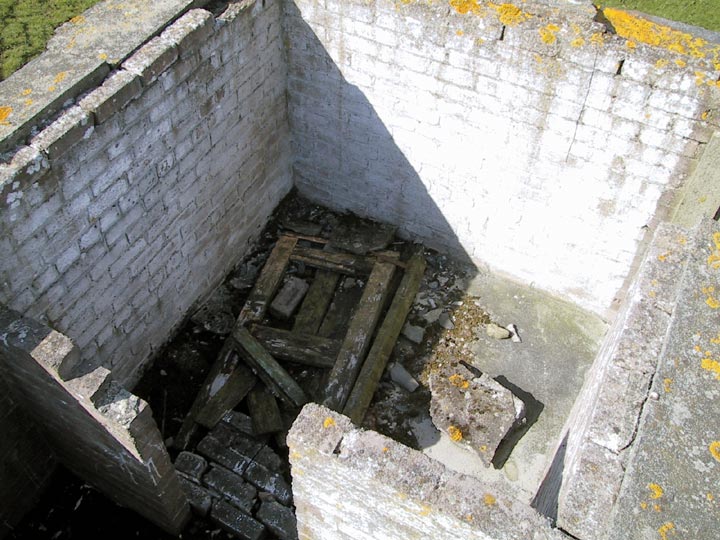 ---
Return to the Threlkeld ROC post page.