THE NORTH SEARCHLIGHT POSITION.
The north searchlight position, with the generator bunker in the background. The pointing fingers of Whitehaven south pier and St. Bees Head stick out westwards behind. The searchlights employed on this battery were converted 90 cm Mk.V Ack-Ack units.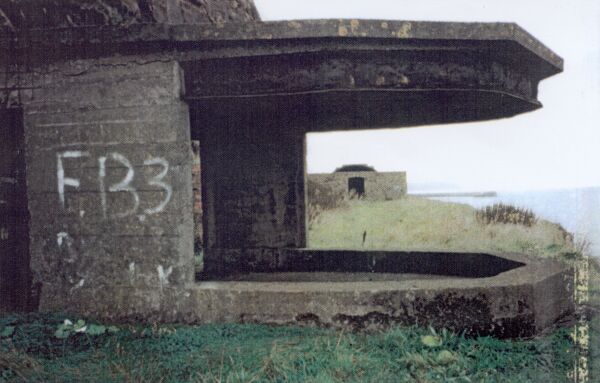 PHOTO: Frank Lewthwaite
---
Return to the Whitehaven page.
---