SKETCH OF THE SHORE BATTERY.
DRAWN BY FRANK LEWTHWAITE FROM HIS (THEN) HOME AT 51, BRANSTY ROAD.
Compare the buildings shown on this marvellous sketch with the bare remains of the gun emplacements in the first photograph, as they stare forlornly out to sea, awaiting the inevitability of demolition and erasure from the conciousness of an ever-distant populace. Think of the ordered, busy, and necessary activities, the too-ing and fro-ing associated with the protection of our shores, a scene repeated many times over around our small, vulnerable island.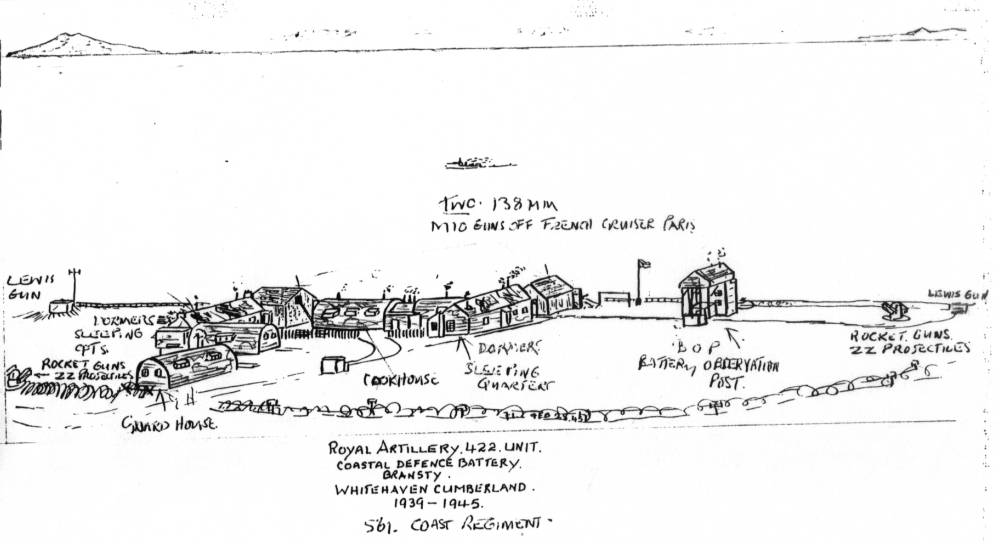 ---
Return to the Whitehaven page.
---