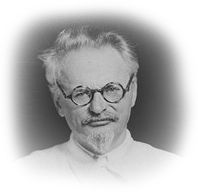 Trades Councils

Trades Councils were set up all over Britain at the end of the 19th century to bring together delegates from Trade Unions in their own particular district.
The first Bridgwater Trades Council was formed in 1896 at the time of the Brickyard Strike in the town which saw 3000 brickyard workers on strike through the early summer against poor pay and conditions. Eventually the Tory Government of Lord Salisbury sent troops to the town who-although facing barricades in the Penel Orlieu area and being surrounded in the Town hall by an angry crowd, were used by the Borough council at the insistence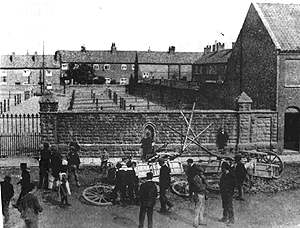 of the Brickyard owners, to clear the streets at bayonet point.
In the early 20th century the Trades Council was a key mover in the formation of the Bridgwater Labour Party which has consistently dominated the electoral politics of the town. And today holds 13 out of the 16 town seats.
The President of Bridgwater Trades Council spoke at the opening of the Bridgwater Arts centre in 1946 –the first Art Centre in Britain.
Throughout , the strongest union in the town has been the T&GWU-which formed from the original Dock ,Wharf & General Labourers Union that had been involved in the brickyard strikes,and to this day the T&G maintains it's affiliation.
The towns biggest employer British Cellophane has been the biggest home for T&G members in the area but in the early 1990s the T&G offices in Bridgwater were relocated to Taunton.
During the 1980's the Trades Council supported workers in struggle against the Thatcherites nationally and locally and was involved in such campaigns as the Anti-Poll tax struggle 1989-90, The NUM strike 84-85, and the Printworkers dispute 1985, alongside local industrial actions such as The sacked Ambulanceworkers dispute.
In the mid 1990s the Trades Council fronted the campaign to 'save the Priory' as a community facility in the face of Tory attempts to sell it off. In doing so we set up a broad coalition of arts and community groups and drew up extensive proposals but finally the proposals were lost at council due to Sedgemoor Liberals supporting non-Bridgwater Tories
In December 2002 Bridgwater TUC temporarily reformed itself as a 'Fire Brigades Union Support Group'.
The Bridgwater Trades Council producers the newspaper 'Workers Voice' and currently co-operates with Taunton and Yeovil Trades Councils.
Presently affiliated Unions include the T&GWU, CWU, Sedgemoor UNISON, RMT, FBU, UCATT, PTC, USDAW and NATFHE.
Current officers are
Dave Chapple (CWU) President
Julian Tomlin (PTC) Vice President
Brian Smedley (T&GWU) Secretary
Glen Burrows (RMT) Treasurer