A Mellor Boyhood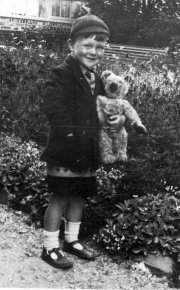 Life in a Derbyshire Village
between two World Wars
This reminiscence is dedicated to my wife Joan,
who encouraged me to write it.
The website is best viewed on a monitor set at 800 by 600 pixels, using Internet Explorer or Netscape Navigator (versions 4 or higher).
The text is illustrated, but in order to speed up the downloading process, the pictures are held in separate files. They may be viewed at will by clicking on the highlighted words. They are seen at their best in 'full screen' mode.
If you wish to make a comment or provide a link to this site,
please contact the author Geoff Heath on wgh@globalnet.co.uk
For some pictures of present-day Mellor, click here.