BRITISH ASSOCIATION
£OR MONETARY REFORM
WORKING TO EXPOSE AND FREE BRITAIN FROM DEBT SLAVERY
"THAT WHICH IS SOCIALLY DESIRABLE AND PHYSICALLY
POSSIBLE SHOULD ALSO BE MADE FINANCIALLY POSSIBLE"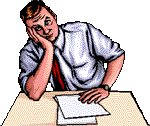 Do you think this will be boring? Think again!

Some say that some of the materials to be found on the Internet are quite shocking. If you, (like most people) know nothing about our monetary system, prepare to be shocked into a state of disbelief by the unbelievable facts, which seriously affect you and yours, presented on this site.

Exposing The Common Cause for FRANKENSTEIN FOODS,The Dismantling of U.K. Farming, Third World Debt and Commercial Warfare

by Keiron McFadden.

Money Or Your Life by Dr Edward C. Hamlyn.
A beginners guide to understanding the shocking truth about our iniquitous money system and why it MUST be reformed. Download and read all twenty chapters..free.

Monetary Reform Not Monetary Union by Kieron McFadden
Containing the most powerful, honest, ethical and verifiable reasons why the British peopleMUST say NO to European Monetary Union.

Bankrolling the World Into Chaos by Michael Rowbotham
A highly acclaimed overview of the gross injustice and apocalyptic dangers of our money system by the author of The Grip of Death.

The Spoils of War in Yugoslavia.

by Kieron McFadden
This document/booklet makes clear who the real perpetrators of the most horrendous crimes against humanity are.

Recommended reading and links to other sites

BAMR (South East), 27 Imberhorne Lane, Felbridge, West Sussex, RH19 1QX. Tel:01342 410962. Fax:01342 302149

MAIL US WITH YOUR COMMENTS AND LEARN MORE ABOUT WHAT IS REALLY GOING ON.

Click to send comment.