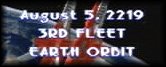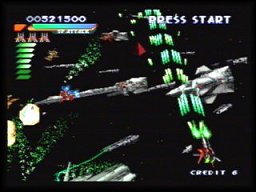 Now I know how Francis Drake felt when he spied the mass of the Spanish Armada.. look at 'em all! The camera goes into hyperdrive on this stage, whirling about in a most exciting - if dizzying - fashion to give you a great view of the action all around your fighter.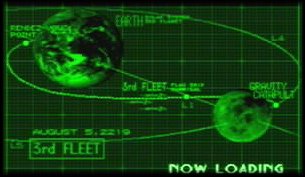 After defeating the remaining alien army on Earth it's off into space to deal with their orbiting battle fleet in what is by far the most spectacular stage in the whole game..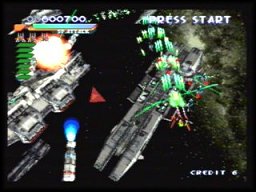 This bit rather reminds me of Namco's 3D arcade shooter Starblade, the design and use of shading on the various enemy flagships is excellent. Lock onto those exposed missile ports and blast away...