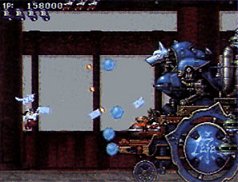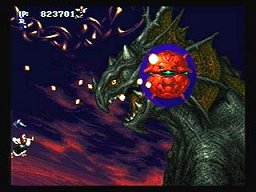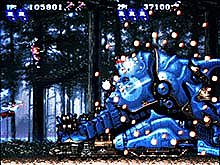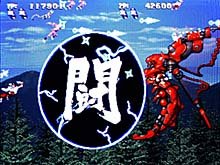 (ABOVE) The art direction in this game is second to none.
Here's just a small selection of some of the varied and fantastically
realized bosses in the game.. they truly are a wonder to behold.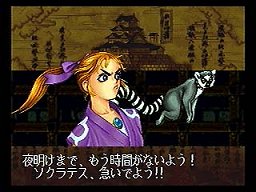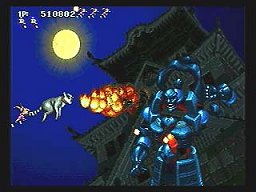 (ABOVE) This female character is ace.. check out
the fiery-lemur-smart bomb-breath-weapon (TM)
(ABOVE & BELOW) Add a little spice in the form of a shapely heroine and an
equally impressively endowed baddie (Below) and you have all the ingredients
for an extremely highly sought after Japanese shoot 'em up!!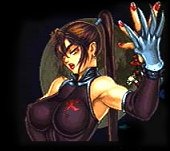 (BELOW) Just before I go some pics of the first game in the 'Sengoku'-shooter
series by Psikyo, Sengoku Ace, from Psikyo's site. Looks like it was probably another
Strikers 1945/Gunbird style vertical shooter - unfortunately it was only released in the
arcade so until emulation comes along I probably won't be able to tell you any more..


Footnote: Sengoku Ace is now playable in MAME, along with Gunbird and Strikers 1945!!

BACK