This is how my page looked back in 1998.
To see the new page, please click here.
Mr. Lowe's WOLF PAGE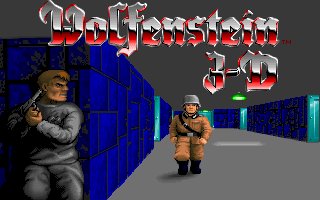 WOLFENSTEIN 3D/NEW LEVELS



This page is for PC and Acorn/Archimedes users.
AVAILABLE NOW TO DOWNLOAD
For Wolfenstein 3D - extra levels for the original 60 level set. This set comprises 37 new levels plus many others that have been substantially changed. All levels have been changed in some way.
These levels have been designed to play with the original 60 level VSWAP file. No attempt has been made to change any objects or guards. (I feel that one of the main reasons why the game has remained so popular is the compelling atmosphere that the original set creates).

LINKS TO OTHER Wolf3D SITES

This page was last updated on March 14, 1998 by Brian E. Lowe