[ Up ]
District Camp - Gower Peninsula, South Wales 28th -31st May - 1999


The Rockingham Forest District Camp was held on the Gower Peninsula, South Wales at the Parc Le Breos Campsite. The Gower Peninsula lies to the west of Swansea and is one of the most beautiful parts of the British Isles. Gower was the first area in the UK to be designated as an Area of Outstanding Natural Beauty.

Gower has some of the best beaches in the UK. Near to the camp site is the Three Cliffs Bay which has stunning views with golden sands. Further round the bay is Oxwich that also has an impressive expanse of sand and is flanked by dunes, marshes and woodland. This area has been designated a National Nature Reserve. Other reserves include Whiteford and Bishops's wood. At the western end of Gower is the magnificent Rhossili Bay. A four mile stretch of sand edged by hills with the distinctive Worms Head snaking out to sea.

Behind the camp site is Cefn Bryn, which provides panoramic views of the peninsula and a scenic route for hiking and pony trekking.
Activities
Climbing/abseiling – this took place at Three Cliffs Bay and was run by the Richard Moore and his Northamptonshire County Team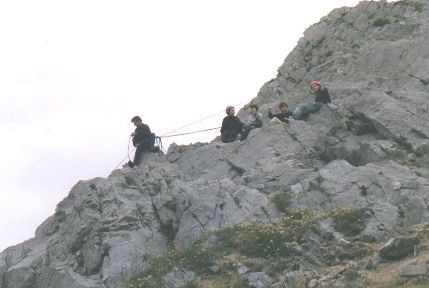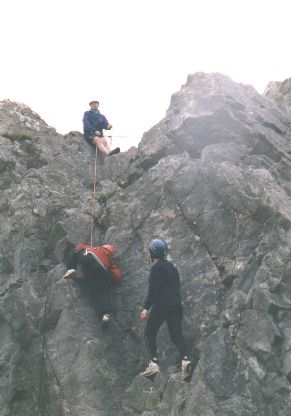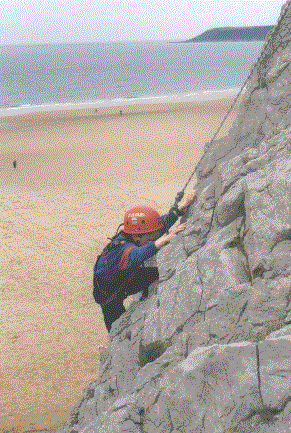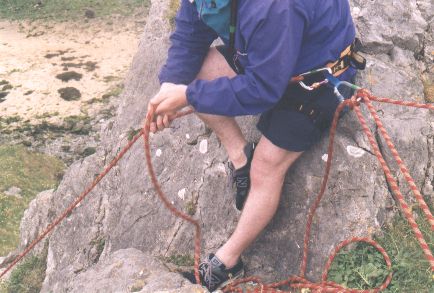 Richard 'Turkey Legs' Moore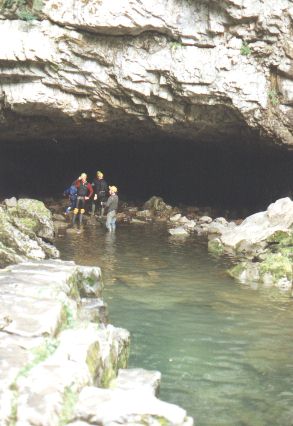 Caving – this took place at the Porth-yr-Ogof caves and was run by Andy Blyth from the Gower District and Corin Brearly from the Northamptonshire County Activity Team.

Pony trekking – this was a full day activity and was run from the Pony Trekking Centre at Parc Le Breos

Canoeing – this was run in Swansea Bay and around Swansea marina and was run Chris Chelly and his team from the Gower District
There was also time to visit Mumbles, the nearby seaside town and on the beach at Rhossili Bay.
---
Last updated on: Friday, 20 August 1999