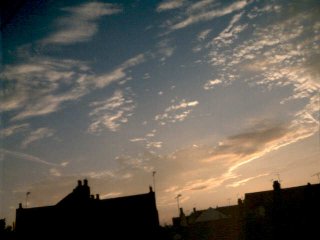 ---
The weather affects us at many levels, whether it be through scientific interest, appreciation of the beauty and variety of weather, or the more mundane purpose of planning activities. Below I have listed a few links which I have found helpful and interesting.
The Newsgroup uk.sci.weather encourages discussion by both amateurs and professionals, and a FAQ, together with much other useful background information, is available at the Booty site.
The Dundee Satellite Receiving Station provides visible and infrared images of the UK and surrounding areas, with links to many other sites.
Long range weather forecasts, up to 12 days ahead, or plots of the extent of sea ice surrounding the North Pole or Antarctica are available.
Ant Veal's UK Weather Centre is a good starting point for UK weather as is Weather Online.
FNMOC NWP Weather Maps give excellent surface pressure and rainfall projections for different parts of the world, together with upper air forecasts. Some understanding of meteorology helpful here, though the interface is fairly intuitive. The graphics and java animations are an interesting feature.
The MRF Forecast now goes out to 15 days - excellent.
UK Snow forecast for 3 days.
10-Day Temperature Outlook for Europe gives a simpler view of what the weather may do.
Wetter Wetterzentrale gives neat pictures of where thunderstorms are occurring - useful if you value your modem!
Thank you for visiting.
| | | |
| --- | --- | --- |
| | Last Updated 23rd December 2000 | |