The New Age of Alpha
a critique of the Alpha Course for those who know their Bible
by Dusty Peterson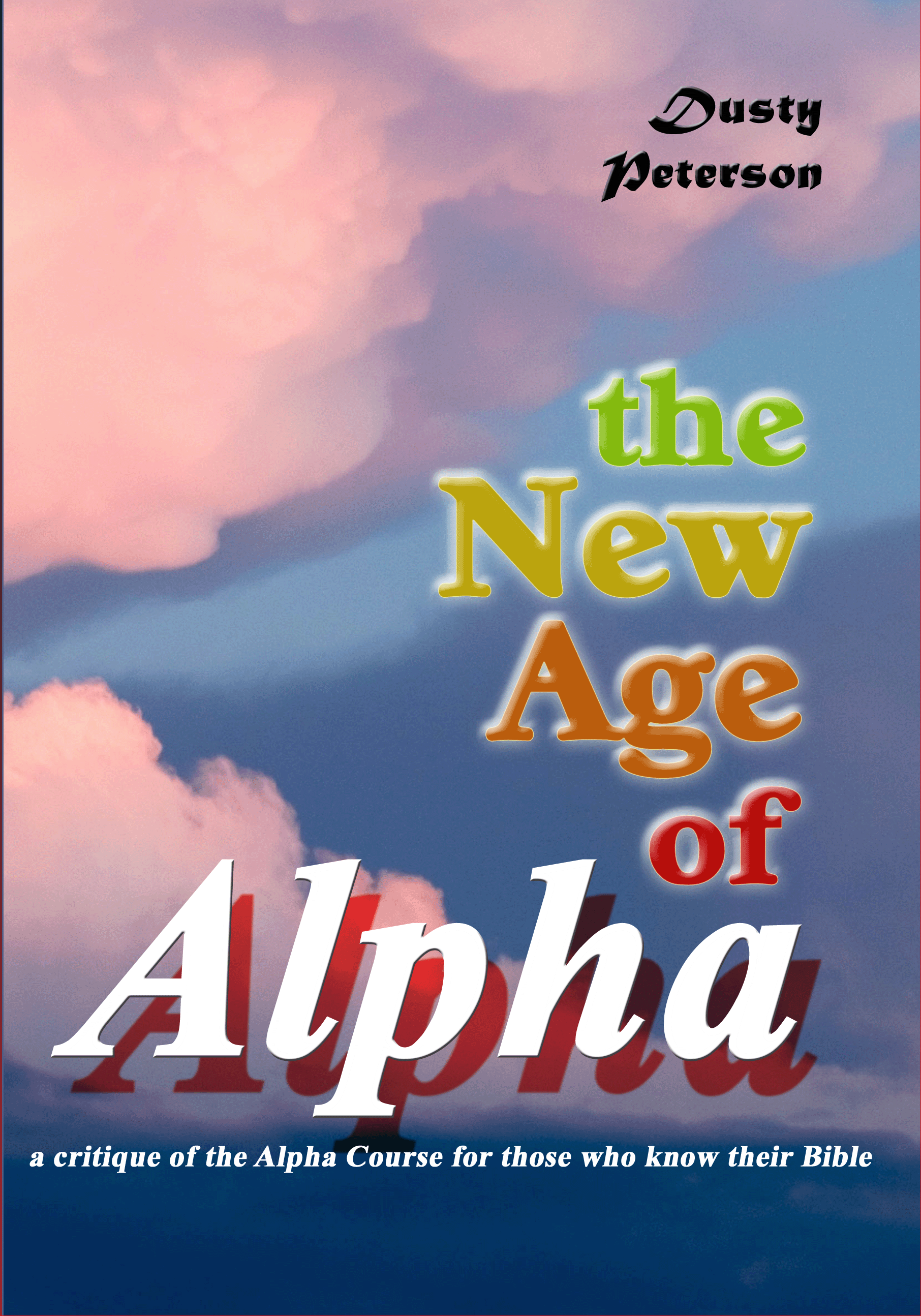 "Great" - Glenn Chandler, Christian Researcher
"Excellent" - Bob Mitchell, Shofar Ministries
"Thank you so much for this treasure house" - Prison Ministry
The Alpha Course has been accepted into tens of thousands of churches. The program's influence on Christian doctrine and practice around the globe has thus already been substantial.
As many critiques have proved, Alpha has numerous problems. But is there any pattern to them? What lies at the heart of this program? Is it safely adaptable? And how should we respond to those who feel Alpha is beyond criticism?
This fully-referenced 12 page booklet gets to the core of Alpha and offers the key facts that every God-fearing Christian needs to know regarding the program. Clear, concise, and brilliantly insightful, this short but powerful work is a 'must' for any bible-loving believer who cares about error and about the souls involved with Alpha.
HOW TO ORDER
The New Age of Alpha
12-page booklet
£1.20p (retail)
is available direct from St. Matthew Publishing Ltd (SMP)and can be ordered by:

phone: +44 1480 399098,
email: PF.SMP@dial.pipex.com
post: 1 Barnfield, Common Lane, Hemingford Abbots, Cambridgeshire, PE28 9AX, UK
Please be sure to include your name, address, and telephone number with each order.