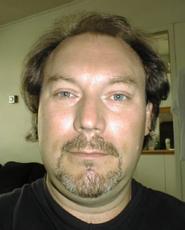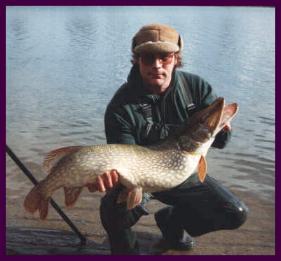 One of the best things about Pike fishing for me - the Autumn colours, from the begining of October the pike season starts
and the fish are in their best condition.
This is the point where I must mention a few friends, although I have been known to fish alone from time to time sometimes it is nice to fish with friends, it also helps you to pick up on helpful tips and ways.

One of the most influential anglers I have known (for the best part of 25 years ) is Alan Beale.
Alan, has a passion for Pike angling and general course fishing, I have probably spent more time fishing with him than anyone else (He has also helped me make endless Ramrod & Specials disappear too!!).
All his experience has proved invaluable.
Another Angler that has been a constant source of information and runs countless fishing events and charities - Allan Stone,
Allan (Captain Methane)has raised thousands of pounds for his chosen charity (more information about that later) and also controls the bailiffs on quite a number of fisheries around the London/Surrey area, he is always worth asking if you are not sure of a water.

The Pike Anglers Club of Great Britain
And Ireland
Before any prospective Pike angler begins fishing I must recommend that he or she joins the Pike Anglers Club.
By joining the Club you will recieve monthly magazines containing all the nessesary information regarding Rods and terminal tackle and any relavent information on the do's and dont's of Pike angling. The PAC will also be a valuable asset to you with regard to any problems you may incur during your new branch of angling.
The following pages may help you to
make a better decision with regards
to purchasing the correct tackle.