Abigor
---
Abigor was formed in 1993 by Peter and T . T, and Rune joined soon after as the vocalist.
Peter hisses "Abigor is a demon of war - a commander of the legions of Satan. He possesses the knowledge of all wars - past, present and future. We found the demon in former days while studying the book 'Das Buch vom Teufel'. Our music is extreme and technical, combining traditional Black Metal with experimental elements. We are not of this earth, but rather from the end and beginning of all time. A place of motionless storms where stars are plentiful and bright. Our constellation is sheer energy and anti matter reflected in humanity's fears, unforgotten and unforgiven
Between late '93 and early '94 the band released four demos and after the fourth one, Moonrise, Rune was forced to leave the band due to his lack of dedication and was replaced by Silenius on vocals. The band then recorded another demo and they were soon signed to Napalm Records.
The Austrian band then relesed their first album in June '94 called Verwuestung / Invoke The Dark Age and in the following November the MCD Orkblut - The Retaliation. In May 95 ABIGOR entered the studio again to record Nachthymnen (From The Twilight Kingdom), and in November the same year they started the recordings for the first chapter of OPUS IV, entitled Horns Lurk Beyond The Stars. In May 96, Blut Aus Aeonen, the second chapter of OPUS IV was recorded, and the final result, OPUS IV, was released in August 1996.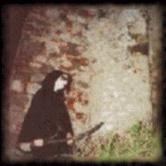 In January 97, the MCD Apokalypse was recorded in two days, the most raw and brutal ABIGOR release so far as ABIGOR's tribute to the values and spirit behind Black Metal. Over ten days from November 97 through January 98, Supreme Immortal Art was recorded. And as a result of the good response on Supreme Immortal Art a 7", entitled Structures Of Immortality was released at the end of September 98 and has already sold out. Also, because of the still numerous inquiries regarding ABIGOR demo material, the band decided to release a strictly limited demo-CD on the 12th of October 98. The CD, entitled Origo Regium 1993-1994, was released through NAPALM RECORDS, like all previous and upcoming releases of ABIGOR's Black Metal art. It, too, has sold out.
During the recording session for 'Channeling The Quintessence Of Satan' Silenius left Abigor because of personal reasons. So Thurisaz (former known of HEIDENREICH) joined Abigor as new vocalist and the album was released in March, 1999.
---
New Abigor Album, titled Satanized, out in winter 2000.
---