Details of Bryn Meirion B&B Services...
Please follow this link to see our new website that gives you a much better look at our Llangollen Bed and Breakfast
At Bryn Meirion, we are determined to make your stay as pleasurable and comfortable as possible.
All meals are served in our dining room, which has good views of the River Dee and surrounding hills. Evening meals by arrangment.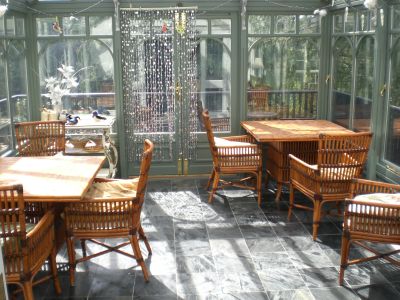 Relax in this oak-beamed guest lounge that features an oak-panelled inglenook. Use our books, maps, games, videos, piano, CDs...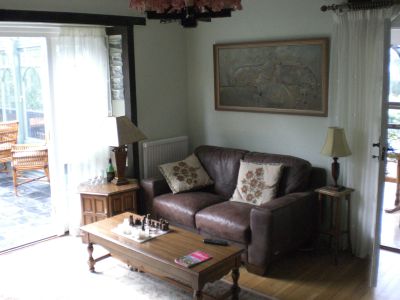 Other services available during your stay include:
private parking;
resident historian;
local outdoor activities such as rambling, canoeing, golf, cycling, rock climbing, train spotting, birdwatching, angling, horse riding...
Let us know how we can help.
This document is maintained by jhurle@globalnet.co.uk.
Material Copyright © 2007 Bryn Meirion B&B