I've  been busy making Fly tying vices for a few years now -

The story started when I decided that I wanted a Waldron style vice for myself, and made the very first version, which I used for a few months in 2013, and this was fitted to the base and rotary mechanism of my Snowbee Waldron. 

This vice was "stoutly" built as I didn't believe that the metal would stand the strains exerted on it by the thumbscrew, but this first version was soon superseded by version 2,  which was much finer and more elegant.  It also worked a lot better!

Since then I've made lots for people all over the world, from simple replacement jaws for the Snowbee Waldron, LAW style jaws for the JVice, sprung vices that work with a lever, also adapted to fit the Snowbee, and now I'm making whole vices, including the rotary assembly, base and Jaws.

The jaws are exclusively made from tool steel, which is hardened & tempered after being machined and polished, and then chemically treated to blacken it them.

The first ever set: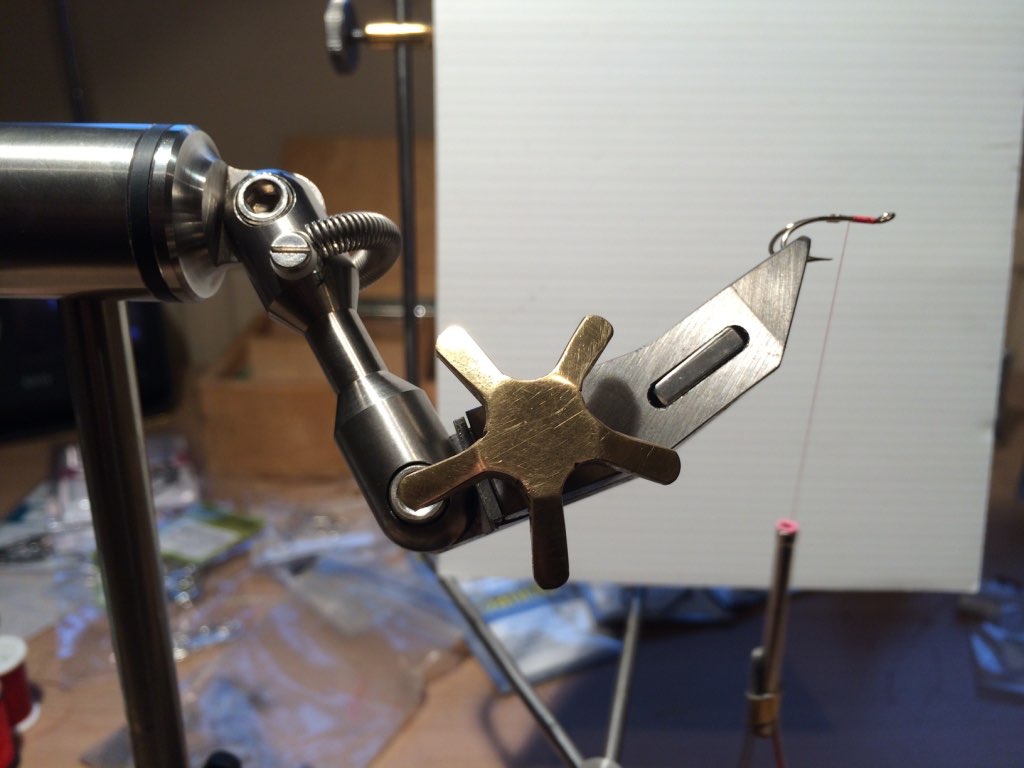 "Regal" style pinch Jaws on my own rotary head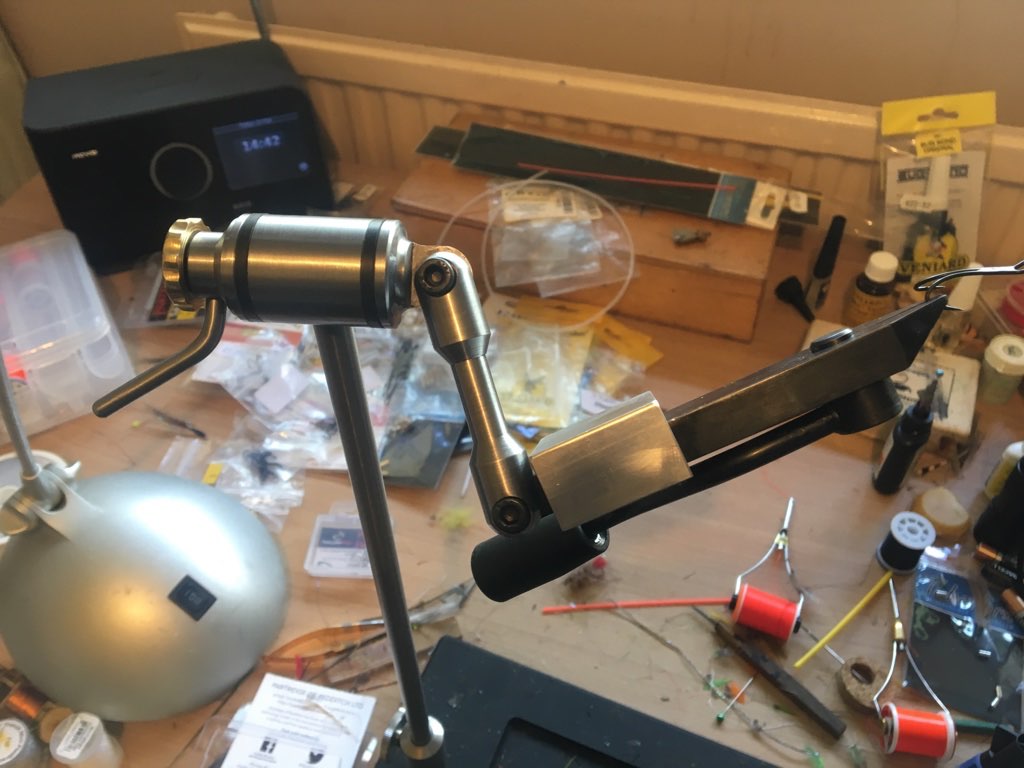 My current vice, which is about 4 years old: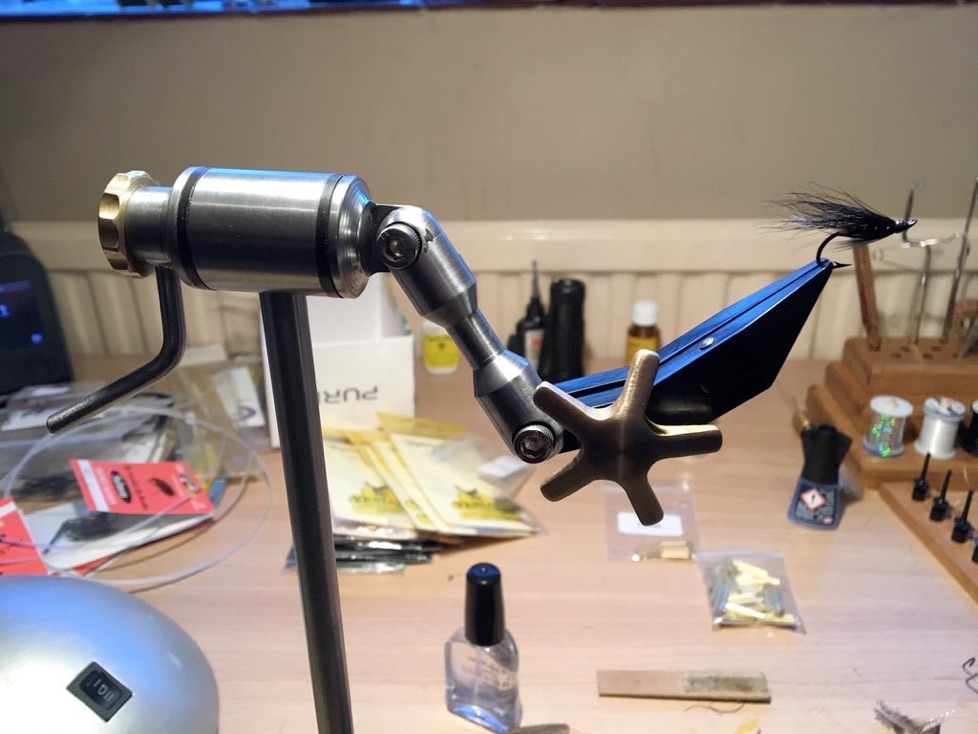 One to fit the JVice assembly: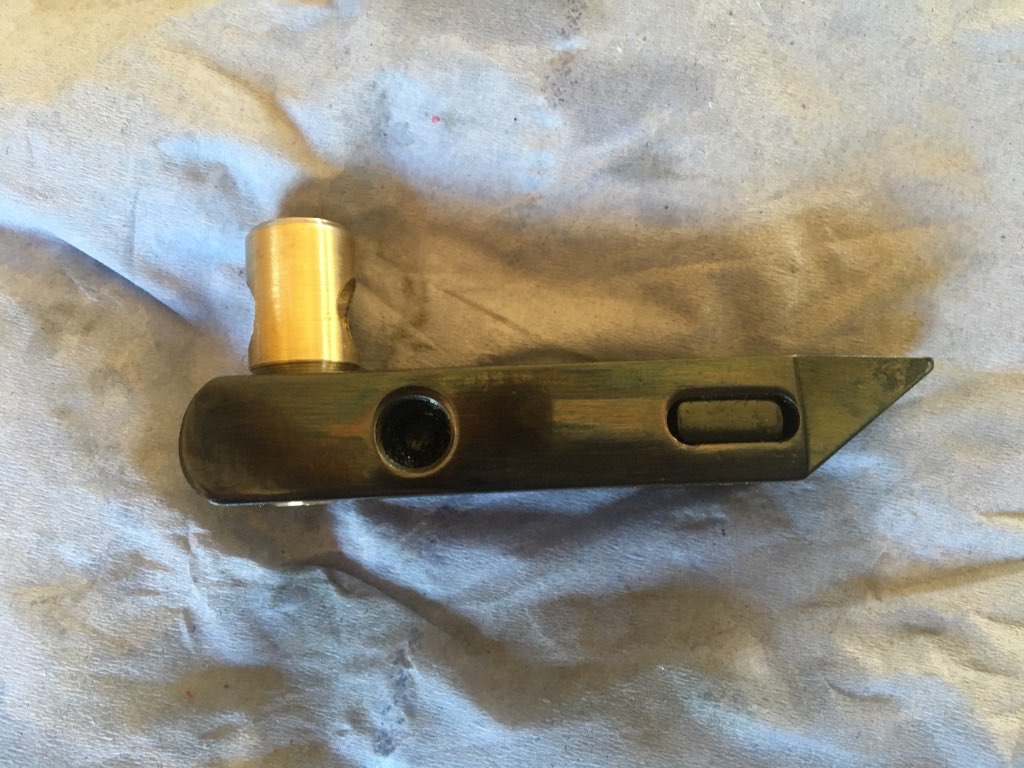 The latest version, complete with base and rotary head: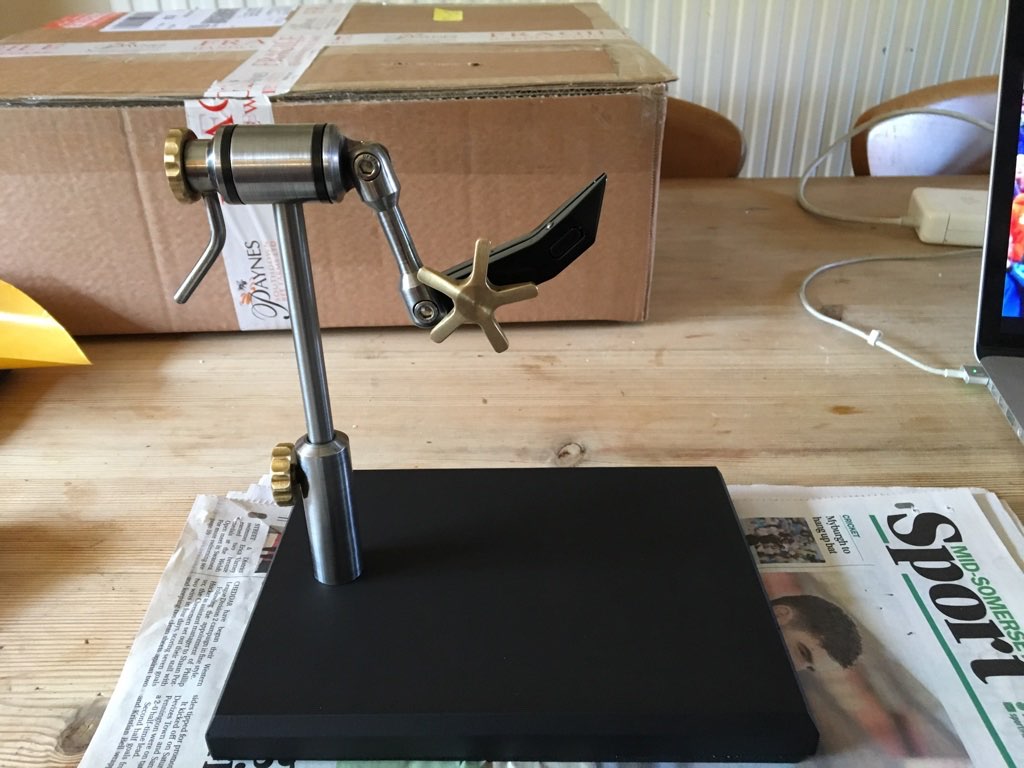 Detail of the head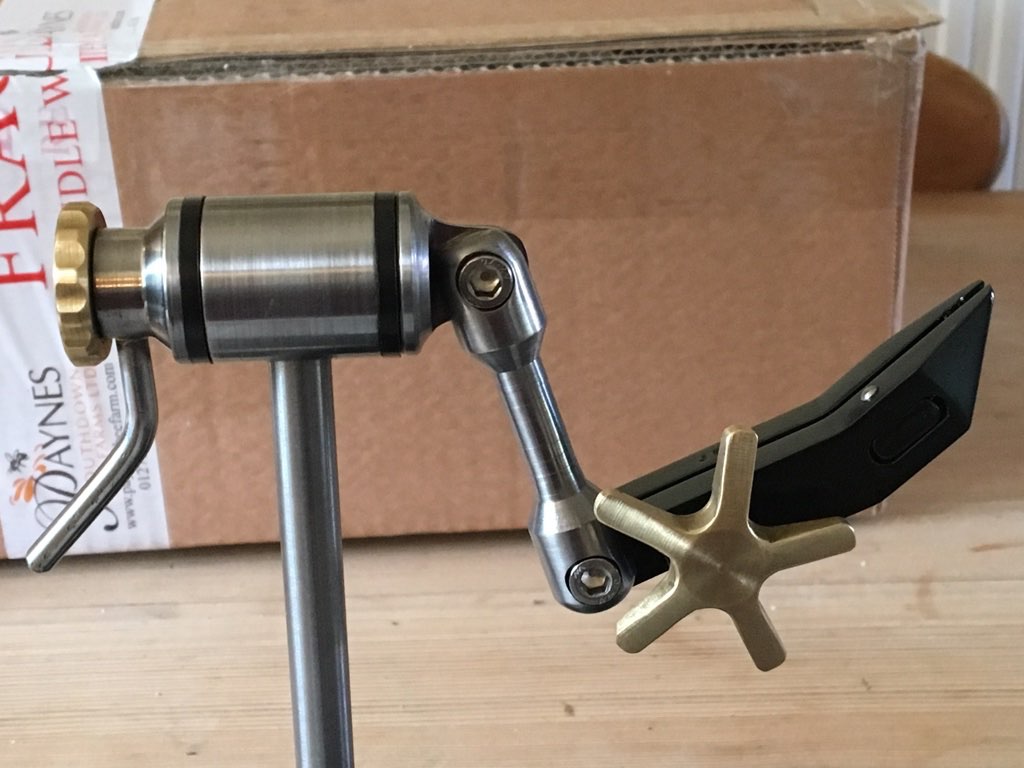 Since the first version, there have been some design changes, mainly aimed at improving the grip on the jaws - the size of the thumbwheel has been made slightly larger, the point of impact of the screw thread moved nearer the stem, to increase leverage, and the thread changed from 26tpi to 32 tpi.

All the jaws come complete with a spring to open them when the screw is loosened, and 2 rows of grooves in the rear jaw to accept larger hooks:  The grooves are shown below: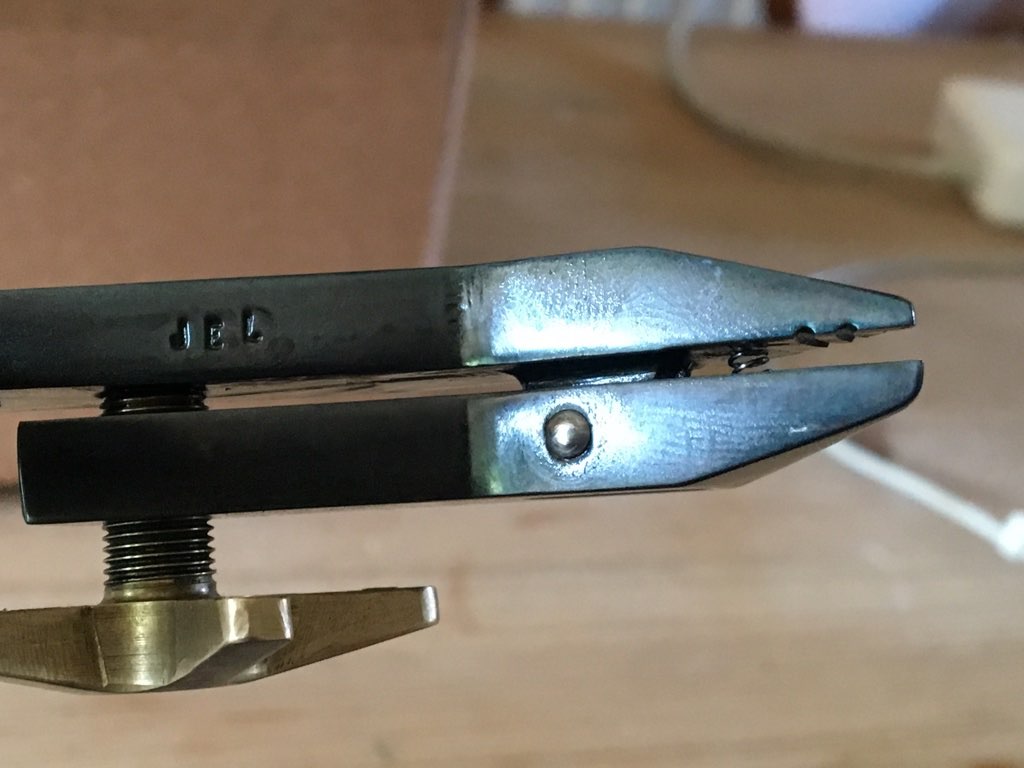 If you're interested in ordering a set, drop me an email to jim@snowmeadow.co.uk

Let me know exactly what you're looking for, and I'll be sure to get back to you as soon as possible.  As the jaws are all hand made, and there is sometimes a backlog of orders, it can take between 4-6 weeks to complete a set, depending on the specification.