FERRARI SUCCESS!!!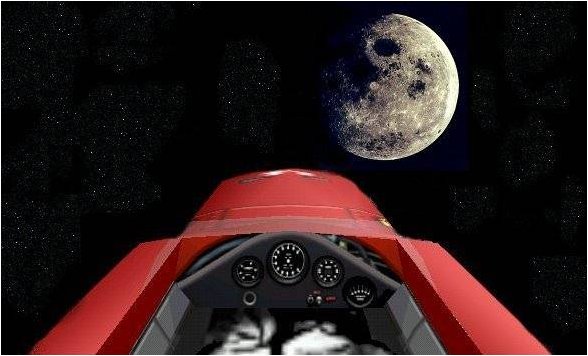 THIS is the first on-board photo from the Mars-bound Ferrari Rocket, piloted by the courageous Magny B'stardos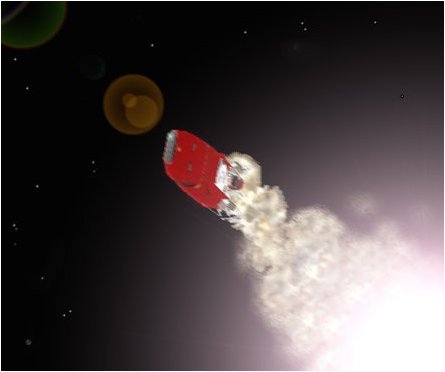 In a secret night-time launch, the Ferrari team finally achieved success, as pilot Magny B'stardos began his incredible flight to Mars.
HISTORIC LAUNCH

Captain B'stardos blasts off at exactly midnight, 22 July

It is believed the Ferrari will make several orbits of the Moon, sending back valuable photographs to Maranello, before begining the long journey to Mars itself.

Outraged Scientists are already complaining about Ferrari's reluctance to share information about the launch, and fear that many of the photographs will not be made public. The debate continues...
IS IT WORTH IT? MANY ASK
Protestors of the Mars Mission voice their fears
Outraged protestors are already gathering at the many launch sites used by the teams. After so many failed attempts, they fear that Ferrari's success will only fuel the fire for more teams to join the "Race to Mars". One spokesperson said: "It's total insanity. Now that Ferrari have launched successfuly, all the other teams will double their efforts to try to beat them. We have already had two deaths... I predict a lot more tradegy in the coming months."
Captain B'stardos

(file photo)

MEN WHO RISK THEIR LIVES FOR ULTIMATE THRILL

Magny B'stardos is only one in a growing tide of drivers who are willing to step forward and take the ultimate risk in search of the ultimate thrill:
SURVIVED

Pilot Robby Throbbs miraculously escaped with only mild concussion after the unsuccessful Brabham launch attempt last May.

SURVIVED

Heroic pilot Ian Wright escaped with broken legs and burns to his face after the doomed Eagle launch, at Spa last June. After hauling himself from the wreckage, Wright dragged himself across three miles of farmland before being rescued.

KILLED

Tragic pilot Phili Pants was killed instantly in the BRM launch attempt at Monza last weekend. After the accident, the team said they will not be continuing with their Flight Program.

KILLED

Controversy surrounded the horrific death of Captain Stuart Stribling after the Cooper team's launch attempt ended in tradegy last June. The Cooper team have vowed to continue with their launch schedule.
---