New Lights & Lasers
Having sorted the Hi Fi out the other year, 2004 was the time to sort the lighting out in the front room. Some time ago I bought a basic 2nd Hand Hypermoon, and I also had a small strobe. What I really wanted is a proper sound to light of some description, and a nice green laser.
I had a look around, and decided that even though it was more than I wanted to spend the EU cosmic 210 with controller seemd like a possibility. I popped over to Coventry top have a look at one, and promptly realised why it was priced so low compared to the others in the EU range.
What I was after was a proper full beam with tunnels etc, you know the stuff. Well the Cosmic 210 just didn't cut the mustard. I had a look at several others which were way out of my price range, so I bought a quite effective twin red unit, and a controller, and a set of sound to light units. The idea to get a more expensive green laser at a later stage.
Having returned home and pondered my purchases, I decided Sod it, I will buy a ProLaser 2, and damn the expense. This is a real toy, and I am abosolutely deighted with it. Far more than I intended to spend by miles, but it is the real unit.
The two lasers and the sound to light units are set up either side of the chimney stack, and a controller system has been set up at the side of the settee to control all the lights without having to move at all!
Couple this lot up with a Mojo Spinsmaster, fog machine, bubble machine - got that for the dog - well my excuse anyway, and a strobe. The lights work rather well.
Ideal for a Hawkwind session, and you alter the lights to the tracks both using the sound to light, and the manual controls. What a wonderful toy.
Other pictures detailing the bits etc will be added soon, but in the mean time here are a few quick shots of the laser effects. The images do not do it justice, but it gives you an idea of how the fron room looks at night some days:-)
The Twin red laser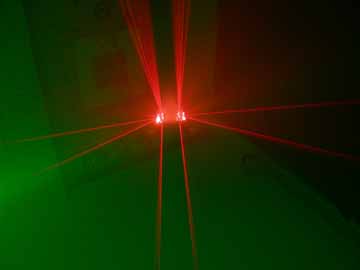 ......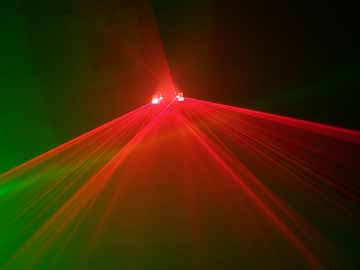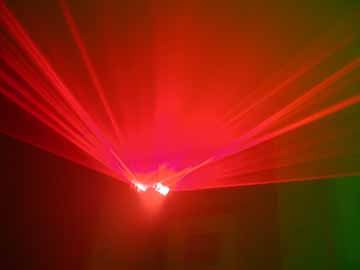 .....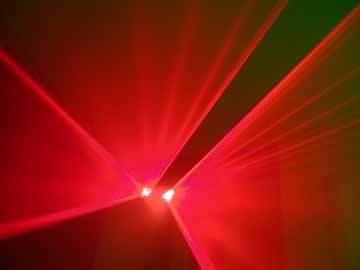 The Green EU Prolaser 2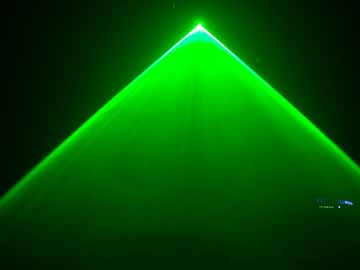 ............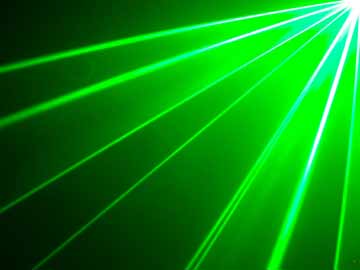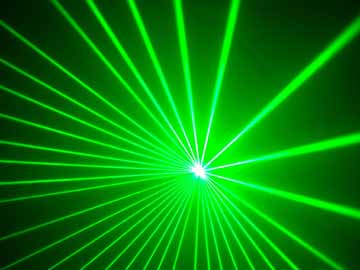 ............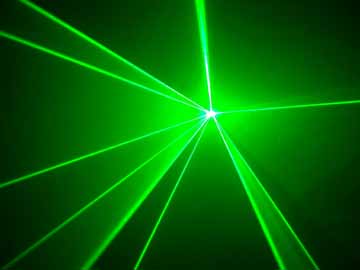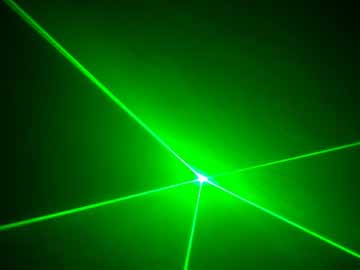 .............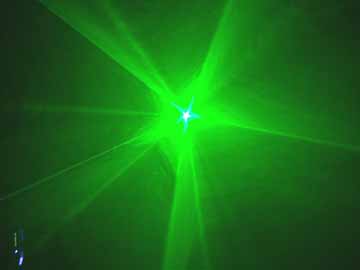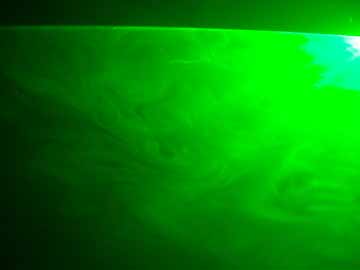 ...........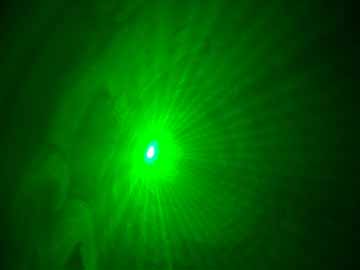 General Main ...What's New General ...Astronomy Main.. . Home