Mr Zak the Woodford Bullshit Terrier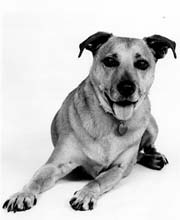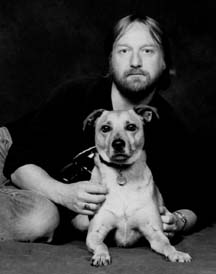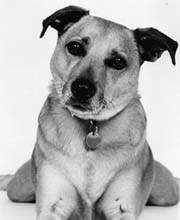 This is Mr Zak, the well known Guinness drinking dog. A dear friend and great companion. We have loads of fun, and I try not to leave him out of any trips I make. A regular Star Party attendee, and also rather well known at a few Pubs - nothing to do with me of course.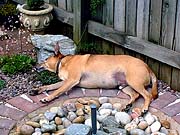 ..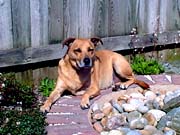 ..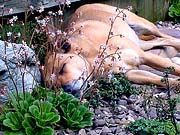 His favourite pastimes include eating - sleeping - drinking - and chasing cats. Some days he is more active than others.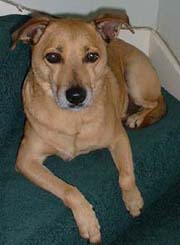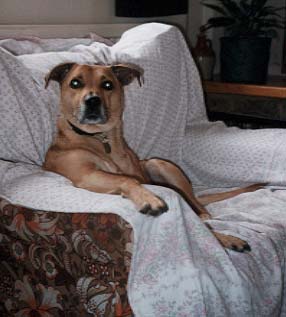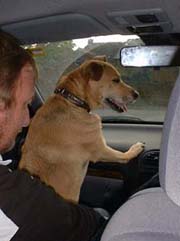 He is quite a comfortable dog, and seems to pick where he would rather sit. The stairs are good for checking the content of the dining room table, with a reasonable view of the kitchen as a bonus. His living room chair allows a 'Zak Attack' at anything going past the window in 'His Street'. When it comes to traveling, he takes great pleasure in keeping an eye on what's going on outside the car.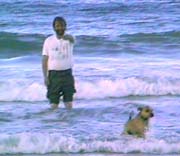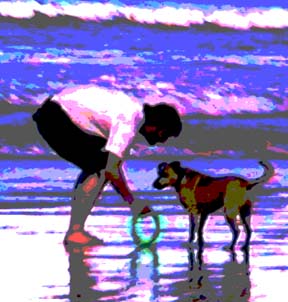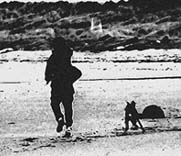 Even a trip to the seaside can be fun - providing you go somewhere dog friendly, like the Isle of Islay, a good run around the beach, and through the waves kept us both fit, and ready for a beer.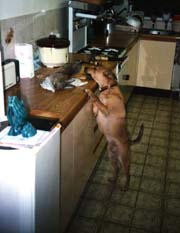 ..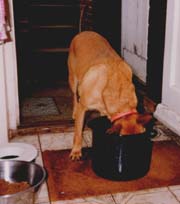 ..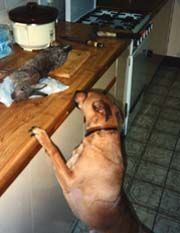 Rabbit is a particular favourite before or after cooking. We have to be careful.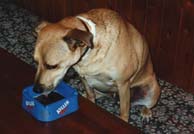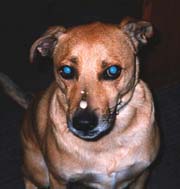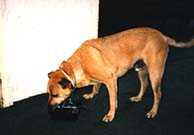 An accomplished scrounger of Guinness from many a land lady.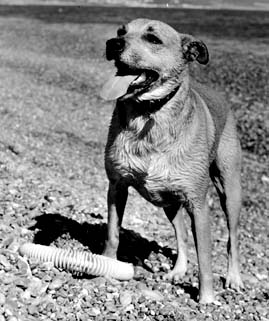 ,. .....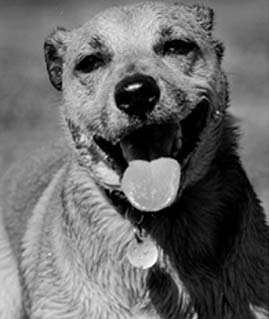 He just loves a day at the beach - shame we live so far away from dog friendly beaches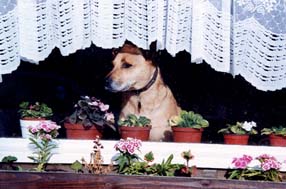 The Guard Dog :-) -What do you think you're doing in my street!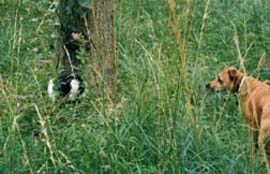 ..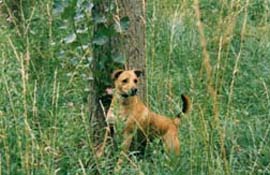 Some days hunting just doesn't go so well! - Maybe next time.
Shopping is always fun, another fine opportunity to be cute, and scrounge the odd treat.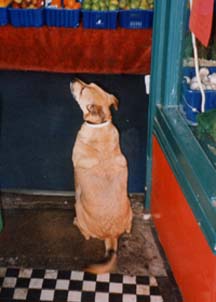 .................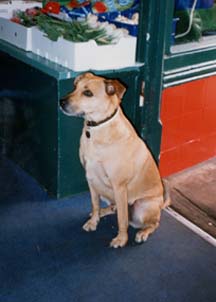 It's looking promising, I reckon I'm on a winner here, hadn't better get too close!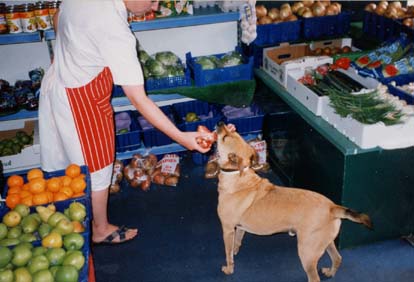 Success again - must work on that cute pose a bit - it seems to work!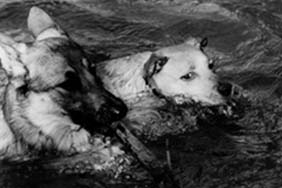 ..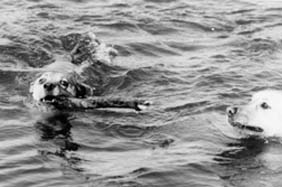 Reservoir Dogs!! - Just try to get that stick pal!!
It sure is a Dogs Life :-)
Sad News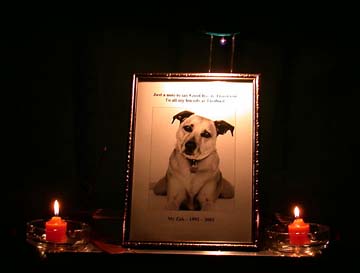 Unfortunately I have to announce my dear friend and companion Zak passed away on January the 15th 2002.
After being a little poorly for a week or so, he took a rapid turn for the worse, and following exploratory surgery it was found he had a inoperable pancreatic tumor. I was forced to have him put to sleep, though I did have chance to say good bye. He didn't leave here alone, though I would have done anything to have had him for longer if I could have. I had actually thought I lost him the night before when he collapsed, the poor lad went down hill so quickly.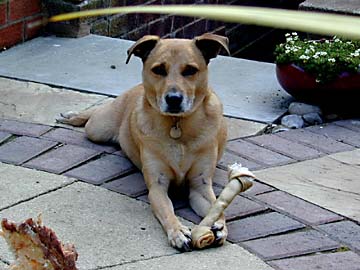 Rest in Peace my little friend - Mr Zak - 1992 - 2002
Unfortunately there was nothing anyone could do for him, and he died in my arms that lunchtime. He is still very deeply missed, and I am just grateful for the years that I had with him. He didn't really suffer, which is of some comfort, but I sure do miss him.
Thank you to all who made his time with me so much fun, and all the help you gave us both. You know who you are, I will always remember your kindness.
Astronomy Main. ...... Home .........General Interest Main