Just scroll down the page or click on title for any of these programs

THE JUMP AHEAD SERIES
This whole series is splendid
---


Age Group 1+ to 3 years.
Little Ones Discover:

Beginning Vocabulary
Mouse Control
Cause and Effect
Songs and Rhymes
Musical Instruments
Keyboard Skills


Visual Differences
Size Relationships
Sound Changes
Letters and Numbers
Shapes and Colours

OCTOPUS SAYS

Terrific.
A great start. Super primary colours.

Easy to operate. Fun all the way.

And it includes a unique parents guide.
£19.99 inc vat
---


Ages 3 to 4
Leap to an early understanding of letters, numbers, shapes and colours.

This title has been designed for children to get to grips with the topics they will begin to learn at Pre-school.

This program monitors success and attempts and automatically adjusts the difficulty level in each activity.

Children stay challenged because the levels match their ability.
INCLUDES UNIQUE PARENT'S GUIDE
£19.99 inc vat
---
Ages 3-5

Jump Ahead Nursery is packed with irresistible interactive play areas designed to prepare children in nursery education for Reception class and formal education.
Everywhere in Nursery Town children will learn basic fundamental skills like sharing, healthy eating, good manners and safety rules.

Recommended for use in nursery education to provide essential skills for later years.

Children Learn:

Reading Readiness
Word Sound Recognition
Memory development
Counting


Quantities
Sequencing
Size Relationships
shapes
colours
Social Concepts
Creative Play

SPLENDID
£19.99 inc vat
---
| | |
| --- | --- |
| Not reviewed yet but undoubtedly equal to others in the series | |
£19.99 inc vat
---


Year 2
Ages 6-7 (Key Stage 1)
| | |
| --- | --- |
| Not reviewed yet but undoubtedly equal to others in the series | |
£19.99 inc vat
---
An enchanting introduction to the French language and culture for children aged 5-8, with skill-building activities, music and videos.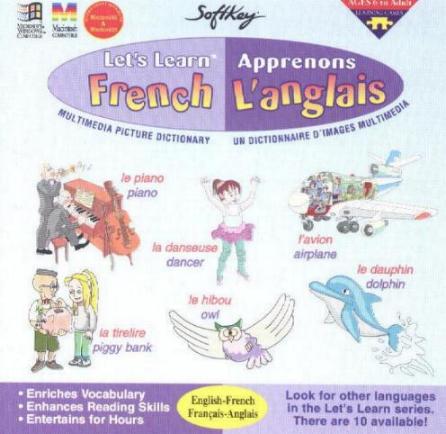 This preparatory program develops a foundation for future language learning in children by engaging them in exciting activities based around key topics.

Children are exposed to sounds and written words in their target language, and learn by a process of exploration, challenge and revision to understand and acquire this new language.
KEY BENEFITS/FEATURES
Ten skill building modules with activities such as 'Conjuring Numbers', 'Dressing Bear', 'Colouring' 'Hide and Seek', and 'Exploring Town develop listening skills, advance reading comprehension and build vocabulary

Two levels of learning allow an explore and challenge mode.



Five video sequences teach greetings, introductions, weather and telling the time.

Six French songs and colour photographs acquaint children with French culture.

Memory game reinforces and revises vocabulary learnt throughout the program.

Printable progress report allows parents to track their child's progress.
£19.99 inc vat
---

TYPING
Ages 9 - 12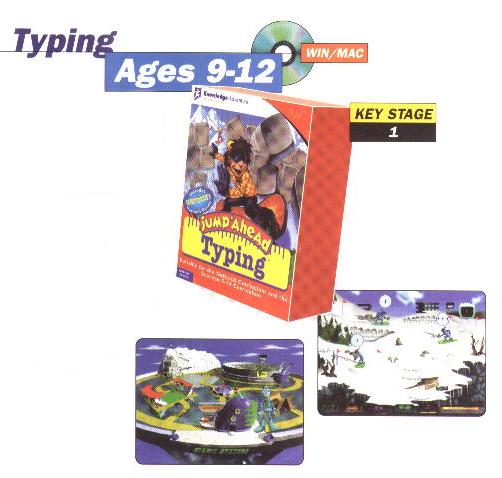 A complete typing program for children: it's easy to use, fun to play and helps children gain the skills they need to make the most of their computer.

Typing is an essential skill in today's computer oriented world.
By learning correct typing techniques at an early age, children have a valuable skill they can apply throughout life.
Designed specifically for children, jump Ahead Typing gives children this critical technology edge with a product that's easy to use and entertaining
KEY BENEFITS / FEATURES
£19.99 inc vat
---
SYSTEM REQUIREMENTS FOR JUMP AHEAD
Windows - Windows 3.1/95
486Dx33 or faster, 8MB RAM,
12MB available on hard drive. 2xCD-ROM,
MPC-compatible sound card, Mouse

Macintosh - 68040 or PowerPC processor,
System 7.1 or higher,
1mb available on hard drive, SVGA 256 colour graphics,
8MB RAM, 2XCD-ROM, 13 inch colour monitor or larger
---
---
---
*