Ages 4 - 9+
Curriculum Compatible for Reading, Literacy and general English and IT skills.



OCTOPUS SAYS THAT HE IS IN LOVE WITH MIA..!
Nine exciting literacy activities with four distinct levels of difficulty.
Skills taught include spelling, vocabulary, early reading, phonetics, word recognition, sentence comprehension and rhymes.

Unique navigation

Feature-film quality 3D graphics.
Meet Mia a very charming and friendly mouse. Unfortunately Mia's Grandmother has suddenly become very sick so she needs you (the player) to help her find the ingredients for Grandma's medicine. But as soon as the quest begins nasty Romaine Rat robs Mia of her "sparklies" and now our adventurer must also earn the money needed to buy the ingredients.
Many discoveries and adventures await Mia and her friends as she finds her way around the house, solving a wide range of learning puzzles to earn "sparklies".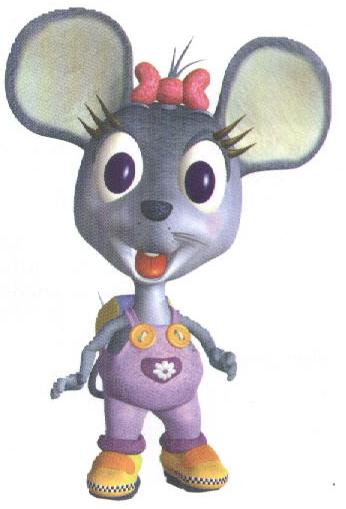 £19.99 inc vat
Educational pack £34.99 inc vat.

ABSOLUTELY DELIGHTFUL program - a collectors item.
Mia is just so adorable.
Can't say enough about this program - just couldn't imagine being without Mia.
£19.99 inc vat
Educational pack £34.99 inc vat.