Go to the Archive index
---
ALAN PROFITT
It is with deep regret that I have to inform you of the death of Alan Profitt. I first met Alan, circa late 1980s, at a local auto jumble; we were both viewing a New Hudson autocycle project. I passed it by; later Alan came to me and said he had brought the project and asked what was the name of the club I mentioned. Alan became a member of our Club. It was not until 1991 when I had long forgotten this chance meeting that Alan, who had then become Club Treasurer remarked, "it's you that got me into this".
In 1993 Alan vacated the Treasurer's office to become our Librarian, a position he held until 1998.
During the late 1980s Alan had undergone bypass surgery and he raised a great deal of money for charity. Walking from Lands End to John O'Groats, followed more recently by walking New Zealand from end to end. More such charity walks were planned. Sadly, Alan passed away, quite unexpectedly, while out visiting friends on April 23rd 2003.
Alan leaves us his interesting comments for all in past issues of Buzzing. He leaves many of us thankful for his help and service while holding office within our Club. We will remember him. With sincere and deepest sympathy to Alan's wife and family.
Rob Harknett (NACC secretary)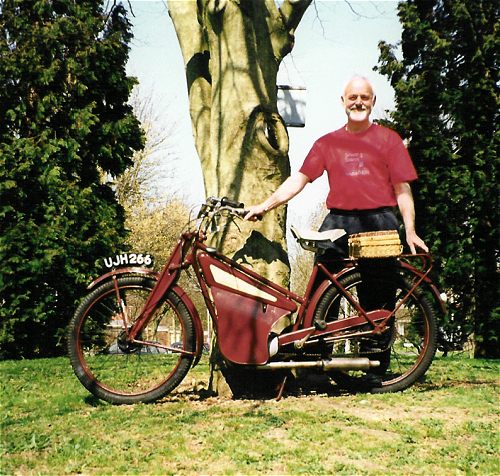 Alan Profitt
---
First published, June 2003

Go to the Archive index
---