Go to the Archive index
---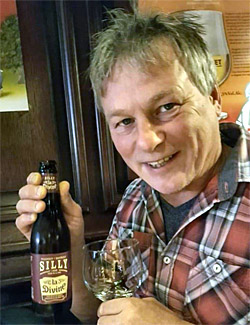 Dave Arnott
It was a shock to see on Facebook the passing of Dave. He was one of the first people I remember meeting in my early mopeding days—that would have been at the Radar Run in 2008.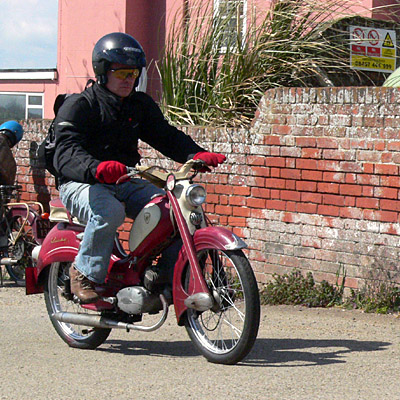 Radar Run 2008
Dave rides his Victoria Vicky 117
Many happy memories of our adventures together including a camping weekend at Horham, Shuttleworth & the East Anglian Run weekend; and a visit to Kempton Autojumble & Headcorn in Kent spring to mind. Together with many club runs he also instigated the Norfolk Camping weekends. Dave had been missing for several years leading me to sometimes refer to him as Dave Lucan. He was getting back into his mopeding and was building up a nice collection of bikes and started attending events again.
At the Kneels Wheels event just last year he did mention an issue with eye sight and balance and spent quite a bit of time in the Norfolk and Norwich hospital; I popped round to see him in the summer and although the prognosis was not good he was quite upbeat and we had a nice catch up.
RIP Dave
Dave Watson
December 2022
---

Go to the Archive index
---