BARROW DOCK PILL-BOX AT NGR SD 194677.
This type F/W24 pill-box is fitted with what looks like an observation tower on top. In common with many of the type F/W 24 pill-boxes around the Barrow area, it also has an entrance "porch".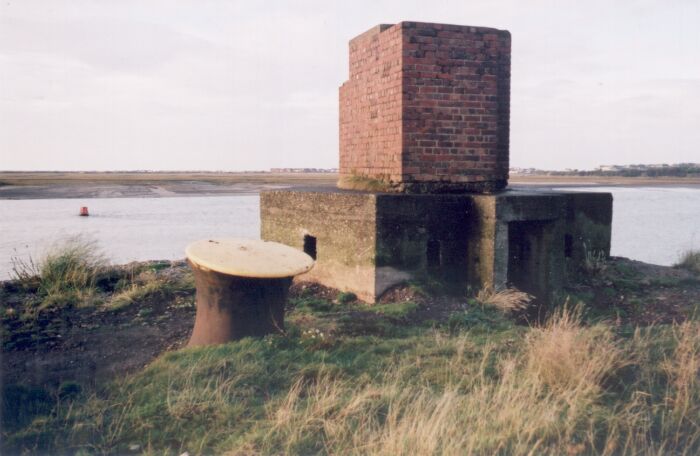 PHOTO: Dave Parkin.
---
Return to the Barrow Dock pill-boxes page.