BARROW WWII DEFENCES.
PHOTOGRAPH: Darren Riley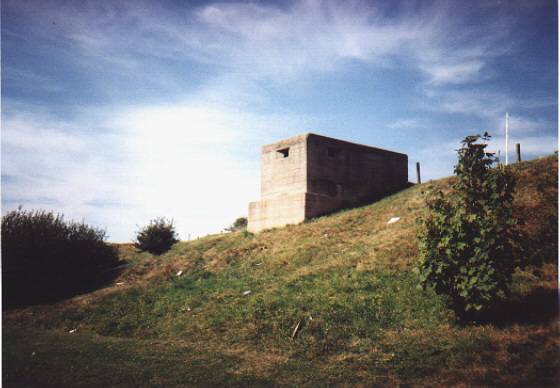 ABOVE: A type 23 pill-box in dominant position up this railway embankment. Further images of this pill-box within the linked images.
PHOTOGRAPHS BELOW: Dave Parkin, Heysham.
Another bumper set of photographs from our man in the south, Dave Parkin. Barrow Dock was surrounded - amongst other fortifications - by pill-boxes, defence against a potential western invasion via Ireland, a likely possibility alongside the more readily considered strategy of the jack-boot marching up the Furness peninsula from a landing across country on the east coast.
PLEASE NOTE: The three pill-boxes below are NOT accessible to the public! I would like to extend my gratitude to Mr Chris Clouter of A.B.P for granting David permission to photograph them.
Is this innocuous-looking lump of concrete and rusty iron the remains of a light anti-aircraft gun?
PHOTOGRAPH: Darren Riley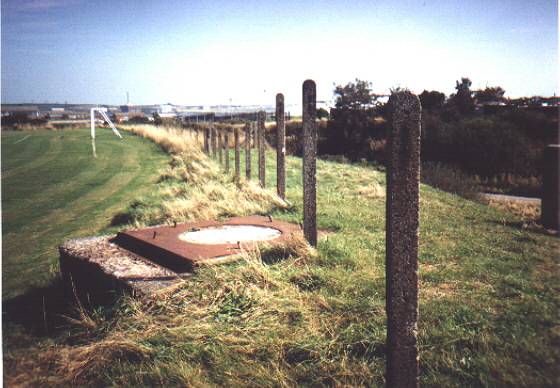 ---
Home | Contents | Workington | Links | E-Mail
---