BARROW TYPE F/W23 PILL-BOX AT NGR SD 202680.
Type F/W23 positioned on a railway embankment. This is the pill-box featured in the first photograph on this page. What appears to be part of the gun-mounting is still in place.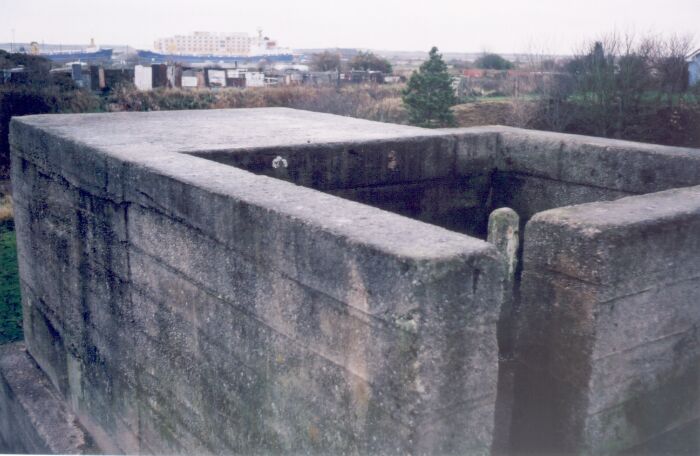 PHOTO: Dave Parkin.
---
Return to the Barrow Dock pill-boxes page.