BASSENTHWAITE: ROC - UKWMO POST
Yet another ROC U/G post! - These artefacts of the cold-war with its thermonuclear consequences look pretty much the same from the outside, but doubtless had individual "character" inside, as ROC members underwent countless excercises together, entombed in their 15' by 7'6" shelters.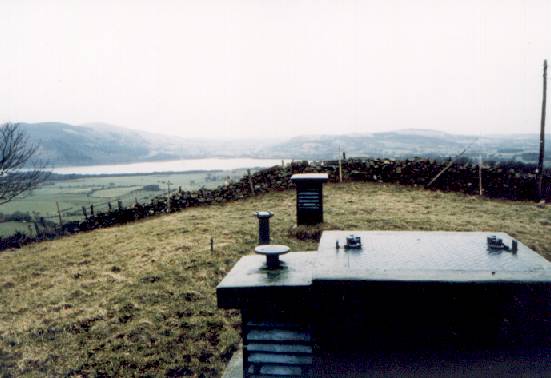 Bassenthwaite was a "true" cold-war site,opening in 1948, and going underground in May 1961; the newest ROC post but one in Cumbria. (That title goes to Penrith, which opened in 1951, going underground in 1960).
These photographs were taken in the late 1980's, when the post was still operational. In 1996 I went for a walk up to the site at Robin Hood, above Bassenthwaite, and was amazed to find that there was absolutely no trace of it whatsoever. Like many other ROC U/G sites, the surface structure had been removed and the shaft filled in and covered over, leaving no signs (that I could see) of where it had been.
The adjacent picture looks towards Bassenthwaite lake, with the pole carrying the bunker telecomms visible to the extreme right.
The photograph below was taken looking North-West towards Binsey fell. The pipes visible protruding from the ground are for the Bomb-Pressure Indicator (the thin, small one) and the Fixed Survey Probe (the fat, taller one).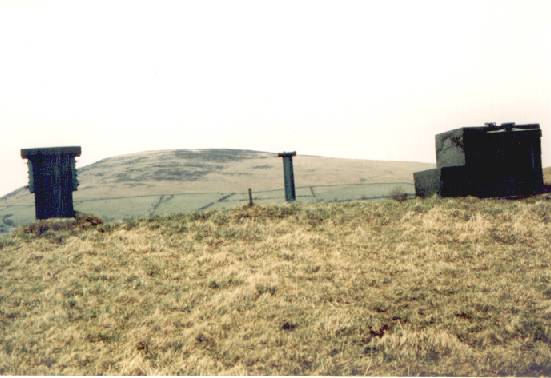 BELOW:
The Skiddaw fells rise dramatically from what must have been one of the most picturesque ROC post site locations, with the ground behind falling away to the village of Bassenthwaite.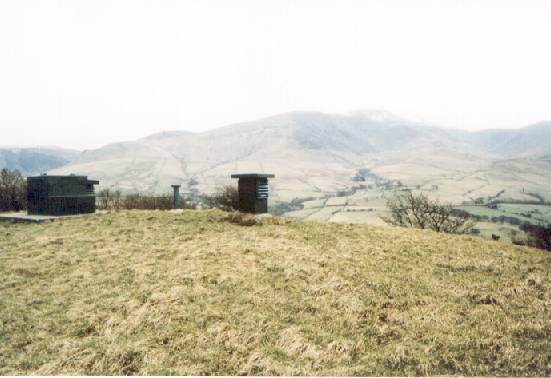 BELOW:
An arty-farty silhouette shot, with Bassenthwaite lake (pedants please note - this is the only "lake" in the lake district!) and the Whinlatter fells in the background. These ROC posts lend themself to this type of shot, with slotted air-vents, pipework, and large concrete blocks protruding incongruously from the ground. They can exude a sinister, ominous air to the uninitiated, who, whilst realising perhaps that they were something to do with "nuclear war", did not fully understand the essential role that they played. Never, fortunately, in anger.

---
Home | Contents | Workington | Links | E-Mail
---