CAMERTON AMMUNITION DEPOT.
the Camerton Drift Mine, part of the Camerton Fireclay and Brickworks company previously owned by Messrs: Thomas McKay and sons, was taken over by the Admiralty to store munitions. This was fed by railway, there being a ground-frame and sidings on the Cockermouth, Keswick and Penrith line just East of Camerton station. Little remains of the site now.
The brickworks have been demolished piecemeal since the 1970's, the last building just being demolished recently. I am yet uncertain as to when the munitions depot was closed, but the adjacent RNAD armaments depot at Broughton Moor was working until recently, closing eventually in 1995.
The drift entrance (photographs) can be found on NY 041 309 down a muddy overgrown embankment between the Camerton - Great Broughton road and the River Derwent.
General view of the drift entrance.
The "sentry-box" type building contains two wire-armour cables. Unsure, though, whether they were for telephony, traction, signalling or lighting.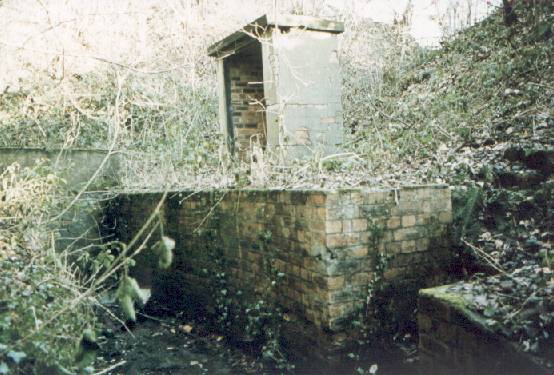 View from above.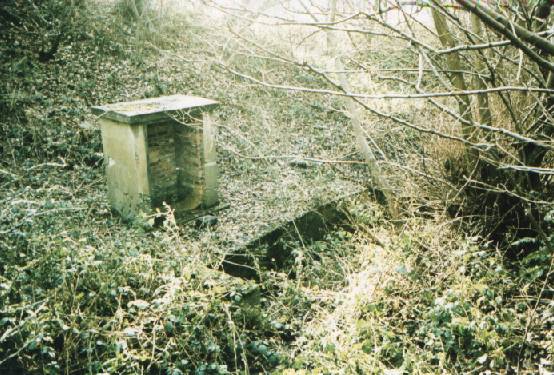 The drift portal.
Close inspection of the concrete facing reveals the shape of the tunnel behind.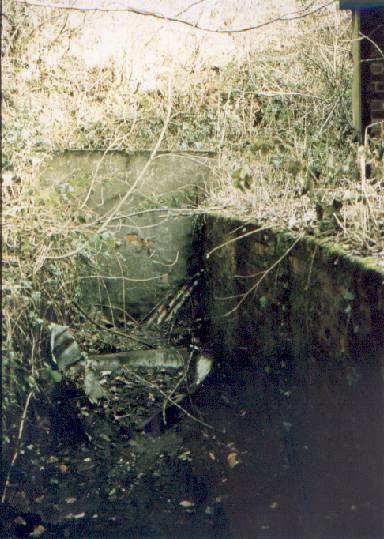 A "before-and-after" shot.
The photograph on the left was taken in 1981; the one on the right in 1991. It is evident from the corrugated shuttering that the drift has been opened up and resealed..... but by whom?
Inside the Tunnel!
Matt Brannan managed to hack his way through the undergrowth to ascertain the state of the portal today, and discovered that a small hole had been made in the end, big enough to poke a camera through. I am grateful to Matt for the two photographs below.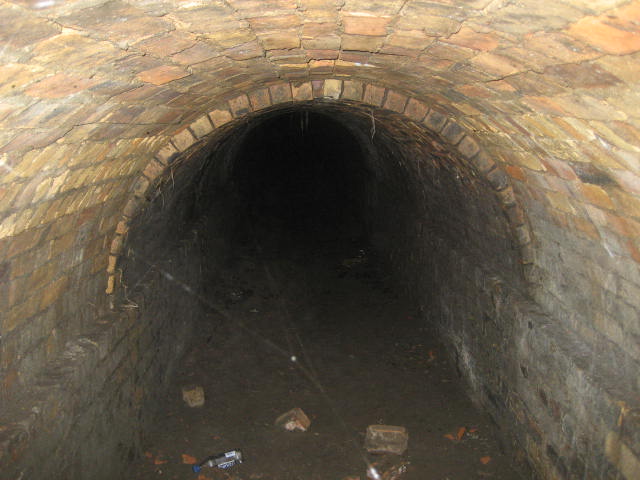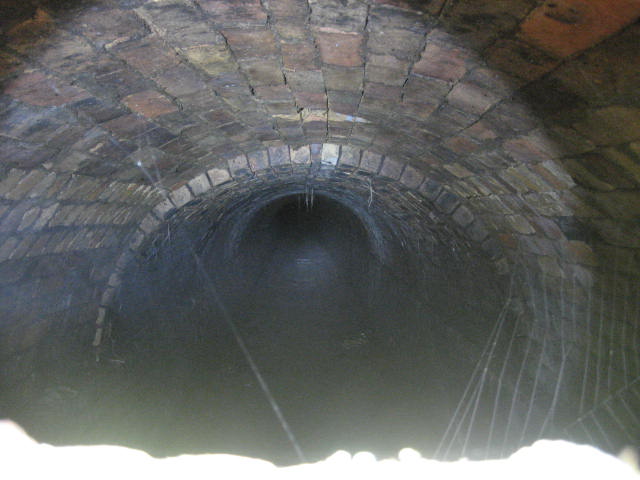 ---
Home | Contents | Workington | Links | E-Mail
---