St BEES CHL RADAR
One of the outbuildings can be seen behind the Combined T/R Block. Looking at the graphic diagram, a building would be sited where this outbuilding is, but appears longer. How accurate was the official plan, one asks? The rotatable aerial array and gantry was on the LHS of the T/R block on this photograph.
PHOTOGRAPH: David Parkin, Heysham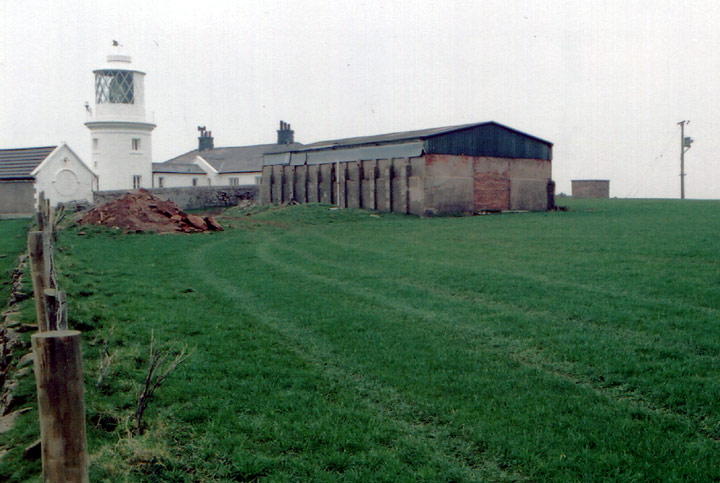 ---
Return to the St Bees page.