St BEES CHL RADAR
It is thought that the blast-wall protected building next to the end of the Combined T/R Block was the Standby-Set House (centre of photograph). Note the sloping wall at the entrance to the T/R Block. It is unknown whether any earth revetment was built up around the building.
PHOTOGRAPH: David Parkin, Heysham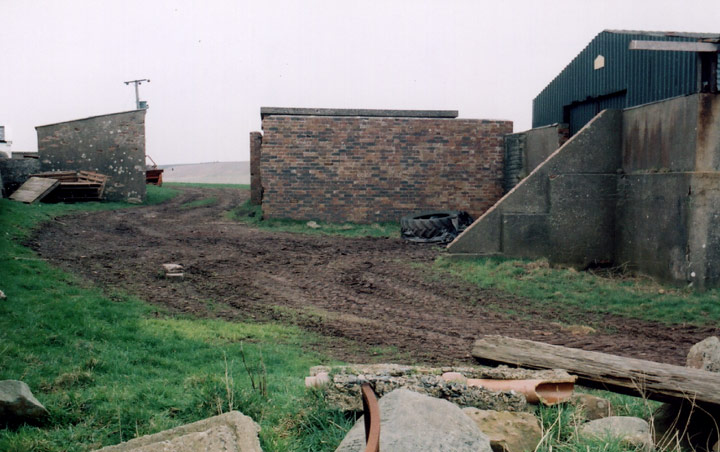 ---
Return to the St Bees page.