WALL LOOP-HOLES AT EAMONT BRIDGE.
I lived at Eamont Bridge for six years, competely unaware that these innocuous holes in the wall were anything more than drain-holes! Not so.... They were loop-holes built into the wall to enable rifle (and possibly machine-gun) fire down the Pooley Bridge road, and formed part of Stop-Line No: 18, Western Command.
Nearby Ullswater was patrolled in boats by the Home-Guard, in case of enemy landings there. Stop-Line No: 18 started at Pooley bridge (anti-tank road-block), cut across to the River Eden, then followed the course of the eden before heading out and finishing at Brampton.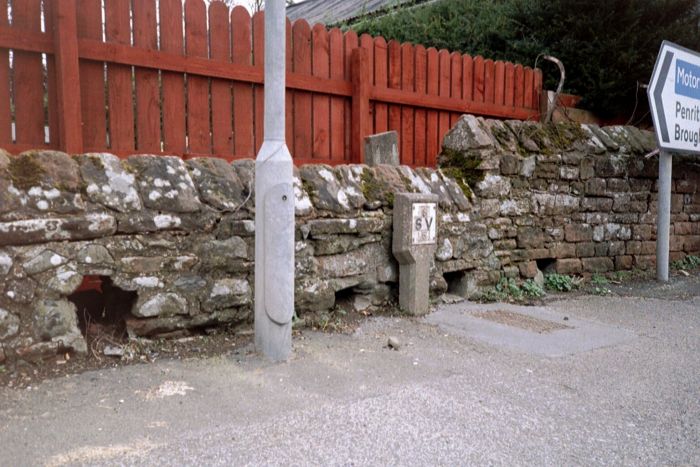 ---
Home | Contents | Workington | Links | E-Mail
---