GRUNE POINT, SKINBURNESS.
The pill-box on the end of Grune Point, Skinburness, near Silloth. Overlooking Moricambe bay, with Silloth 22MU aerodrome just to the South, and Kirkbride aerodrome lying few miles East.
Known as a "Cumberland Machine-Gun and Anti-Tank Rifle Emplacement", this design of pill-box is, as far as I know, unique to what was Cumberland. It features in the Inland anti-invasion defence list. The cairn on top was added later as a memorial to four Silloth Firemen who drowned while trying to rescue a wildfowler (later found to be a false alarm).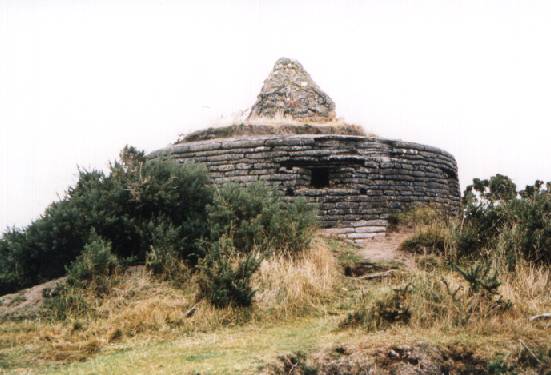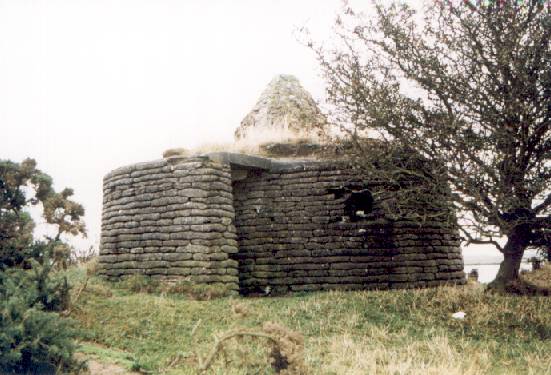 Inside: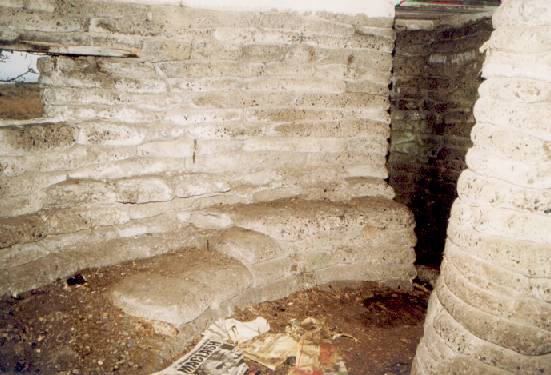 Note the centre support pillar (and anti-ricochet device) and the concrete filled sandbag construction.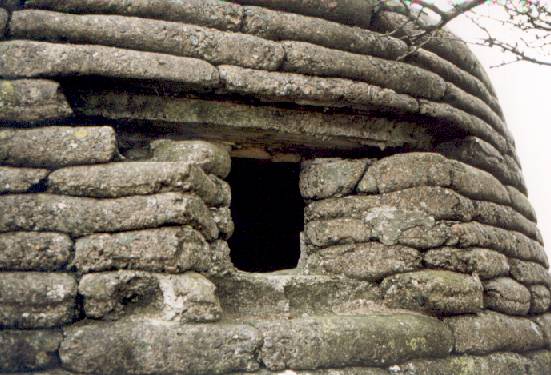 Embrasure detail, showing concrete lintel.
---
Home | Contents | Workington | Links | E-Mail
---