RAF MILLOM (HAVERIGG)
PILL-BOX TYPE F/W27 VARIANT.
A variation of the standard type F/W3 27 pill-box, with light anti-aircraft position in a centre well. This pill-box was part of the airfield defences at RAF Millom, Haverigg. It appears to have been reinforced with concrete in an attempt to render it shell-proof. This assumption is made from the rough concrete finish not reaching the full height of the pill-box. Such measures were applied to certain pill-boxes in the south of England.
In common with other airfield-defence pill-boxes (typically at Kirkbride), protection was offered for ingress and egress by means of a brick 'porch' built over the aperture. Camouflage - in the form of earth and grass on the roof - was provided to restrict observation from the air. It has weathered well on this installation.
PHOTO: David Parkin, Heysham.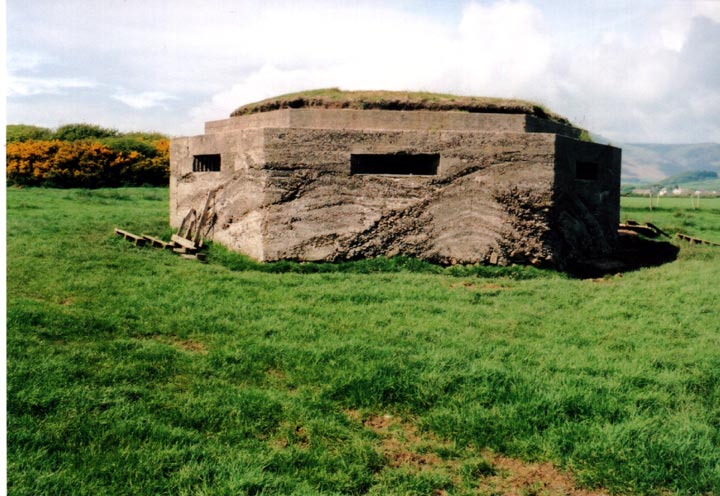 ---
Home | Contents | Workington | Links | E-Mail
---