SOME OF THE GUNNERS, REGULAR AND HOME-GUARD.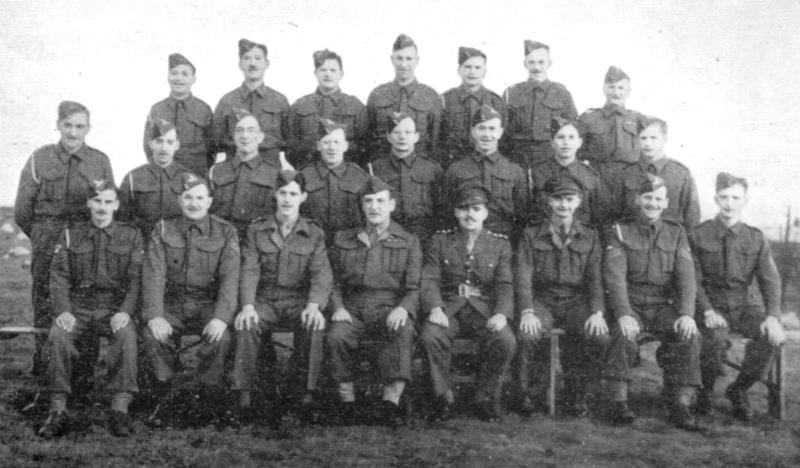 BACK ROW:
Gunner H. Smith, Gunner Tom Hetherington, Gunner S. Johnston, Lance Bombardier C. Laurie, Gunner E. Sharratt, Gunner N. Murray, Gunner R. Maxwell. ALL HOME-GUARD.

MIDDLE ROW:
Lance-Bombardier Alfred Hall, Gunner E. Colman, Gunner T. Lawson, Gunner Ernie Wilson, Gunner Hubert Bayliff, Gunner ?.Hardie, Gunner B. Timms, Gunner W. Grimshaw. ALL HOME-GUARD.

FRONT ROW:
Sergeant Jimmy Vallance (R.A.), Lance-Sergeant George Goss (H.G.), Lieutenant G. Seabury (R.A.), Second Lieutenant R. G. Lawson (H.G.), Captain G. D. Copley (R.A.), Lieutenant Garratt (R. A.), Sergeant Johnnie Mowatt (R. A.), Gunner J. Smith (H.G.).
---
Return to the coast-battery page.