WORKINGTON HOME-GUARD, BATTALION(S) & DATE UNKNOWN.
Believed to have been taken at Workington Hall
Photograph courtesy of Clarence Postlethwaite.
Clarence Postlethwaite's father - also called Clarence Postlethwaite - was Workington's GPO night-duty telephonist who lived above the main Finkle Street Post-Office in a flat attached to the premises, from the 1920's until the early 1960's. Clarence snr. served in the GPO battalion of the Home-Guard, and is in the photograph below: front row, second-from-right.
Because of the secret and sensitive workings of the telephone and postal systems, the GPO battalion was kept 'in-house' after being split from 'C'-Company, 5th Battalion shortly after formation in 1940. It is thought that the GPO staff were affiliated to a Lancashire regiment, as the administrative HQ of GPO telephones was in Preston and later, Manchester. Interesting to observe, however, that Lance Corporal Postlethwaite's cap-badge looks roughly the size and shape of a Border Regiment cap-badge! Note also the different cap-badges on display. Was this an inter-battalion shooting competition, or similar?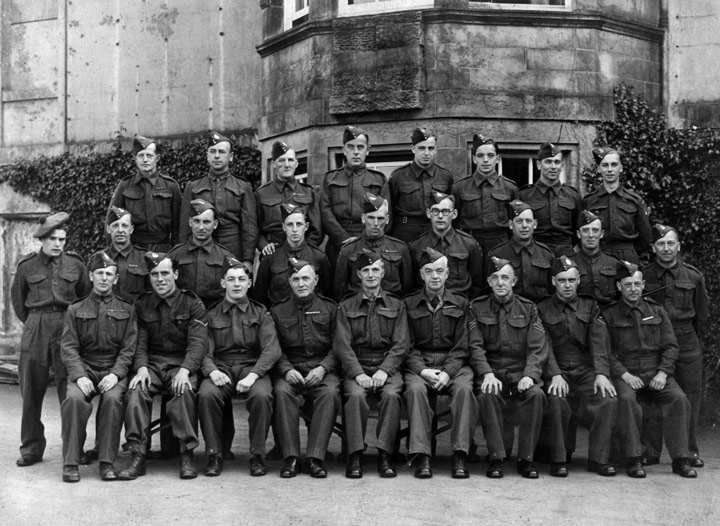 ---
Return to the Home-Guard page.