PILL-BOXES ON LOWSY POINT.
PHOTOGRAPHS: Dave Parkin, Heysham.
Sixty-odd years on from defending the Furness peninsula against the Nazi invader, this little group of type-F/W24 pill-boxes along the shore of Lowsy Point slides gracefully into the sea, their role in the defence of this isolated industrial conurbation long since superseded. These shoreline bastions - or "coastal crust" - will eventually succumb to the continual erosion which has destroyed so much of our seaward defence heritage.
Given that these squat fortifications are the most evidently tangible remains of invasion protection measures, one can only speculate upon the coverage of the accompanying hurriedly prepared but meticulously planned defences instigated by General Sir Edmund Ironside, C-in-C Home Defences, during the dark days of 1940. For the pill-boxes stood not alone to face the threat of the invader, but were surrounded by trenches, revetments, and miles of barbed "Dannert" concertina wire. Manned by a fledgeling Home-Guard, young men - mere boys - and hardened Great War veterans alike were instructed not to give up the fight for these isles until they found themselves within grenade range, and felt the searing heat of the flame-thrower licking at their concrete outposts.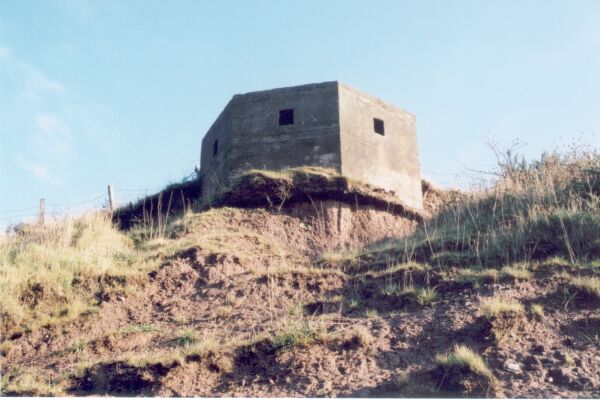 As well as pill-boxes, Lowsy Point accomodated one of the Admiralty decoy sites for the dockyard and works of Barrow.
---
Home | Contents | Workington | Links | E-Mail
---