WWII ROC POST & UKWMO U/G BUNKER, MILNTHORPE
Photographs: David Parkin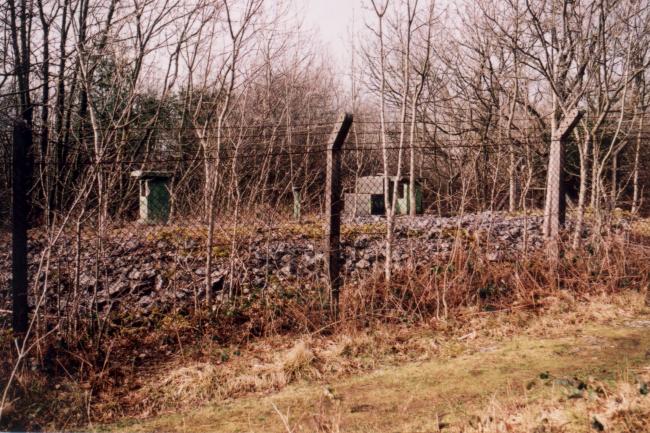 One of the posts closed in the 1968 Civil Defence cuts, this former UKWMO bunker, which went underground in June 1965 at Sandside is still extant, though vandalised within. It lies adjacent to the original 1938 Royal Observer Corps post shown below. Click an image to enlarge.
The hexagonal roof aperture can be seen through the entrance, and from the top in the right-hand photo. This is where the aircraft plotting table would have been positioned. A few yards from here is the Haverback reservoir, looking very bunker-like!
This ROC post was equipped with aircraft flares and warning equipment in 1943. Code-named "Granite", it was used to warn aircraft of nearby high ground.
---
Home | Contents | Workington | Links | E-Mail
---