DRUMBURGH RANGE - TARGET GUIDE ARROW.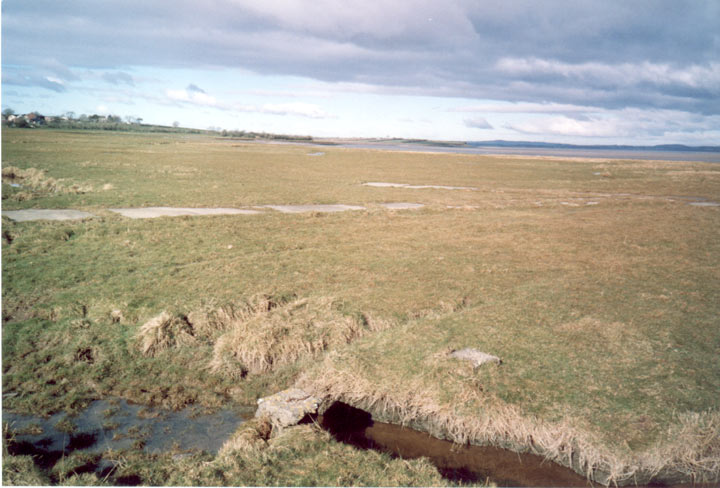 Note the two concrete blocks in the foreground. There are four present, forming - roughly - a rectangle of about 15' by 6'. The nearest concrete block still has a chain and shackle affixed, which may have been an anchorage point for a smoke-signal or marker-flag.
---
Return to the ranges page.