RNAS ANTHORN TEST-FIRING BUTT.
One of the coastal perimeter firing-butts, view from the front looking over Moricambe Bay to Grune Point and Skinburness, and just north-west of the remains of the estuary-mounted bombing target.
The remains of the brickwork revetment are still in place, as are the mounting brackets for a small flag-pole (not visible on this photo). Flag-poles were fitted to some of the butts.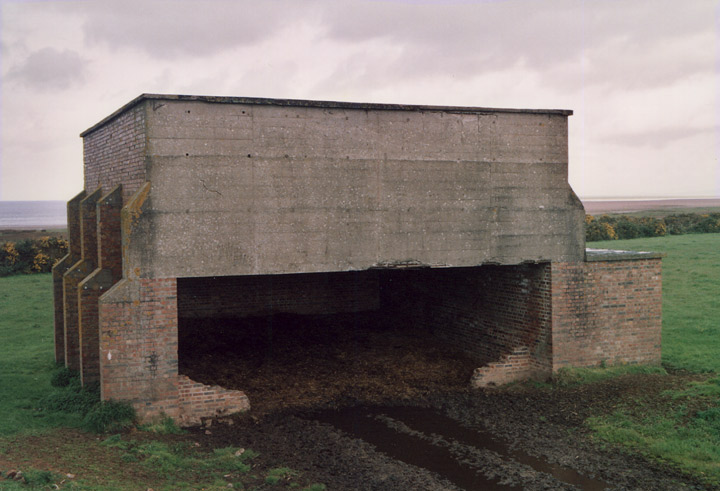 ---
Return to the RNAS Anthorn page.