RNAS ANTHORN SWS TANK
Static Water Supply
Several static water supply tanks were dotted around the aerodrome at HMS Nuthatch. Tanks came in two sizes: A 40' 11&frac12" diameter tank holding 35,000 gallons and a 25' 7&frac12" diameter tank with a capacity of 13,500 gallons. Pictured here is a 35,000 gallon tank, which consists of a series of 5 &frac34" thick corrugated concrete sections forming the circular wall, set upon a concrete base.
There is a rectangular sump 4' x 2'6" x 1'6" deep at the bottom of the tank, 6' in from the tank wall.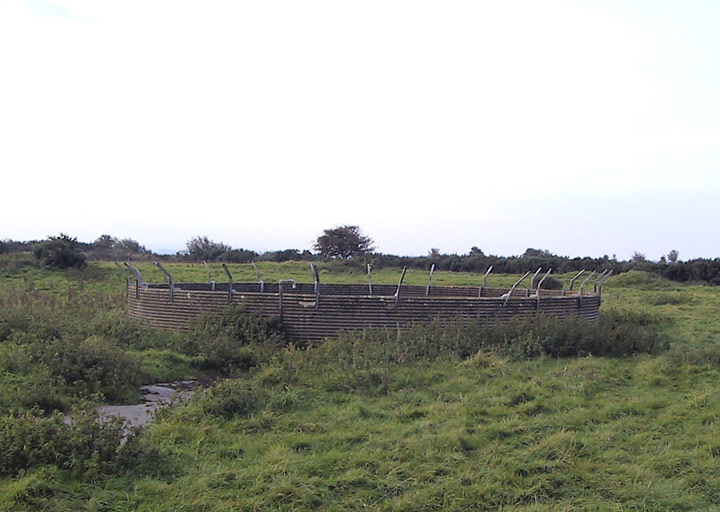 ---
Return to the RNAS Anthorn page.