PICA AIR-MINISTRY RADIO TRANSMITTER
High on the moors above Pica stand the remains of two small brick huts. Visible for many miles as bumps on the skyline, they stand on High Park above the familiar crenellated outline of Pica village. It was in conversation one time with the late Bill Elliot (G4BIU as was, and ex-wartime Wireless Op. at Silloth) that I learned a little about the purpose of these buildings.
They once formed part of an aircraft navigation system, and were administered by No22 Maintenance Unit and Coastal Command OTU, Silloth, 22 Miles to the North. I have reason to believe that they were erected post-war, and were the transmitting side of the operation. They may have been the forerunner to the Dean Cross Civil Aviation Authority navigational Long-Wave beacon (D.C.S, or Dah-di-dit, Dah-di-dah-dit, Di-di-dit in morse!) as Dean cross is but a few miles North-East of this site. (The modern D.C.S beacon is at Moota, nowhere near Dean Cross, being about 12 Miles North of here).
Here, then, in atmospheric black-and-white, are the photos.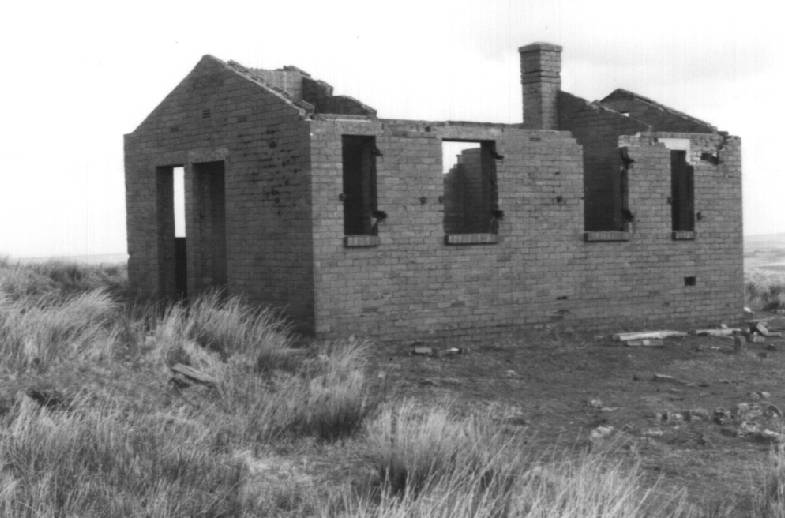 Above:
What appears to be an accommodation hut, or may have been an office building. There is a chimney and a stove-pipe, and a lavvy in the end.
Below:
The transmitter and power building. I didn't see any evidence of a mains electricity supply, so I assume there was a genny. Technical details are sparse at the moment, but I'm told the aerial used was a rhombic. In the distance is the 811ft. ASL trig. point.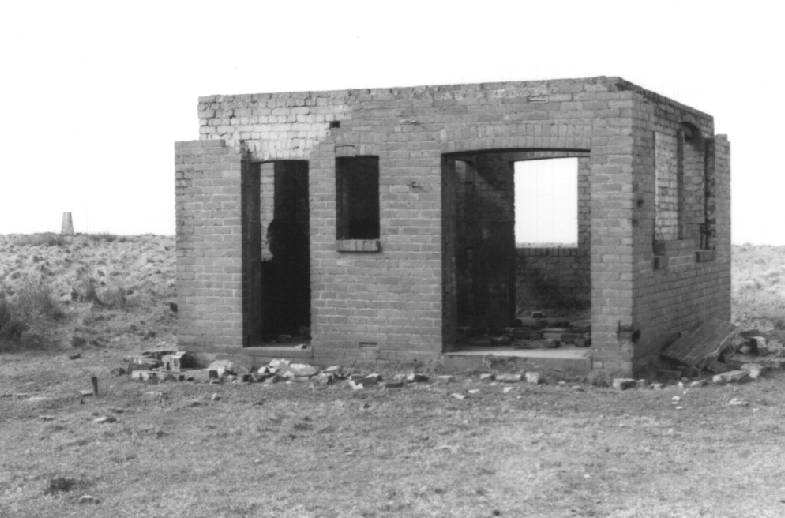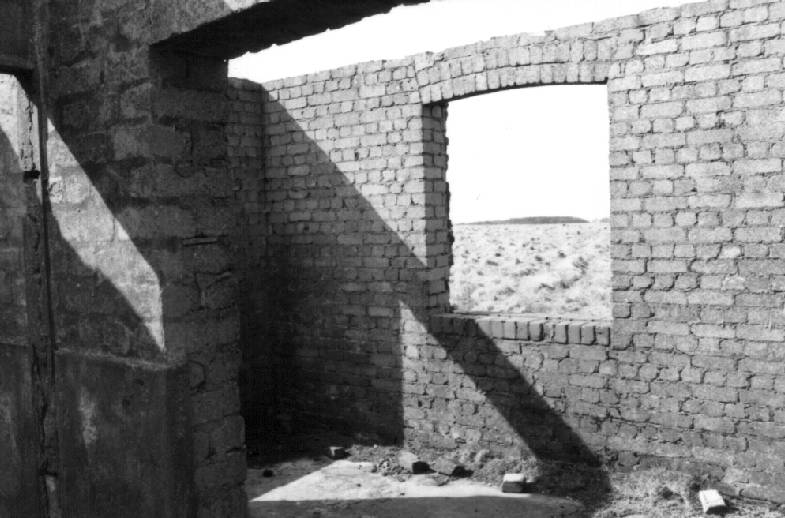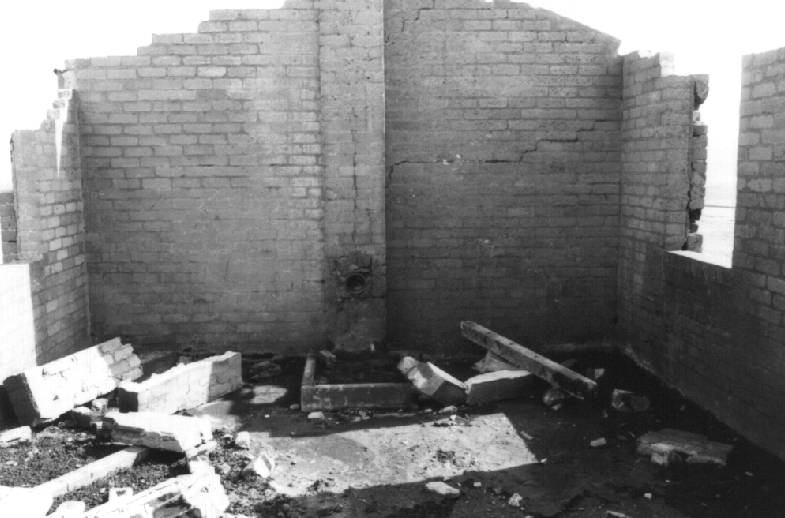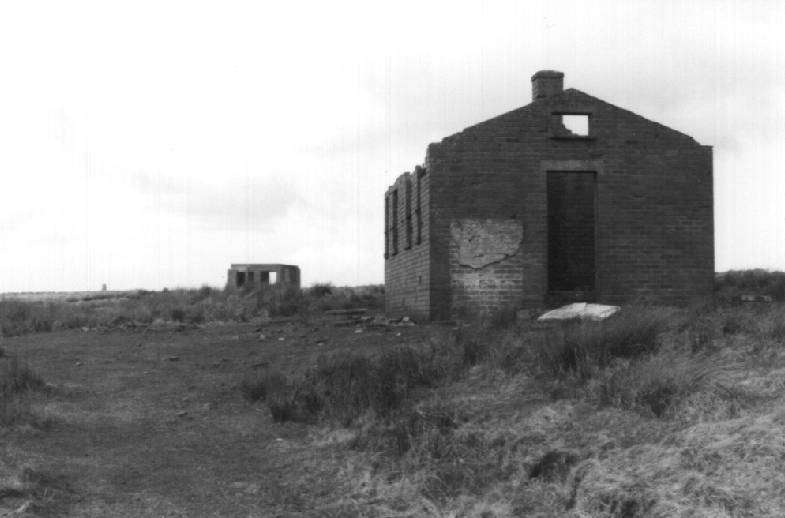 Above:
I may have got it all wrong, of course! - the aperture above the door looks suspiciously like a transmitter feeder outlet window. Try as I might, I couldn't find any mast supports to verify the aerial position or direction.
Below:
The monolith-like trig point provides a bold foreground to the truly panoramic view from here, - looking, in this case, towards the Loweswater fells and the Western Lake District. On a clear spring day, the view is breathtaking; Southern Scotland, the Solway Plain, Derwent Valley, Cockermouth and the Western fells all in sight.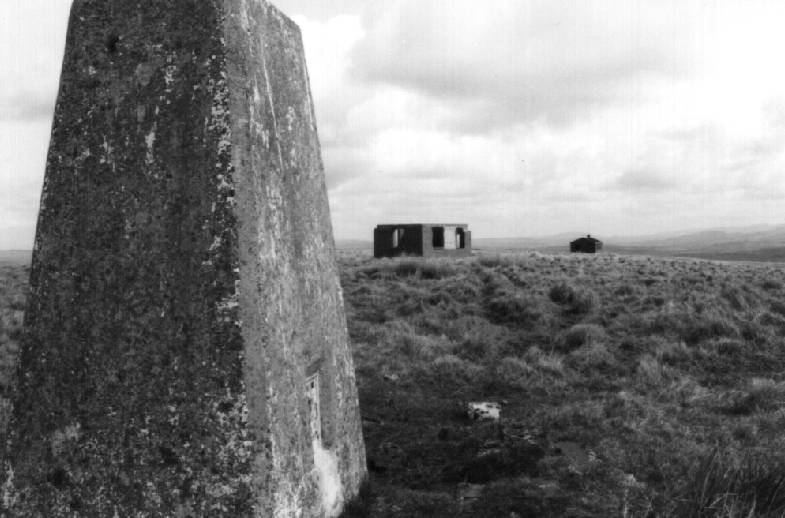 ---
Home | Contents | Workington | Links | E-Mail
---