WORKINGTON ROC - UKWMO POST.
Not many photos of this post, (considering it is the site from my home town of many years ago!), but I have included it for the record.
It is located where the original 1939 post stood, on Hawk Hill, on the Seaton road. It moved underground in November, 1962.
These photographs were taken in the late 1980's, before stand-down. When I visited the site recently (August 1999), I found it to be in a shabby condition, but still locked up and, presumably, accessible to the keyholder. This was the first ROC post I "discovered", when, as a teenager in the early '70's, I used to ponder as to what this strange looking thing was.....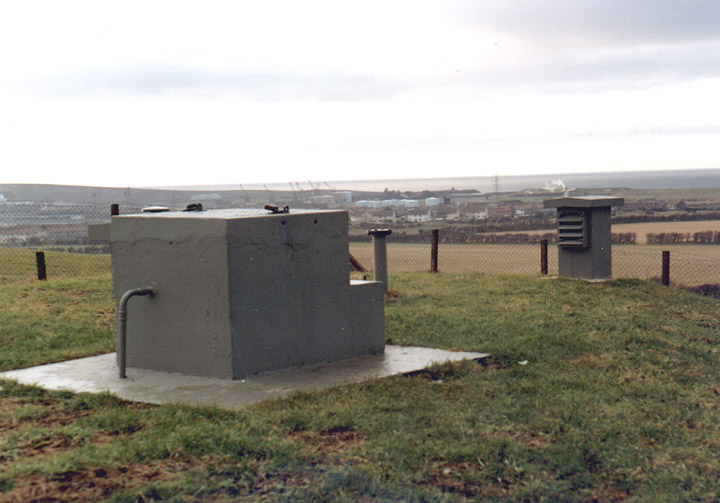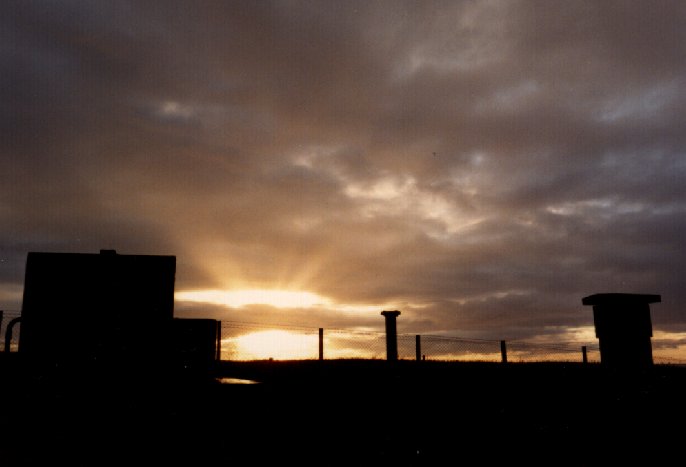 ---
Home | Contents | Workington | Links | E-Mail
---