MARSH & QUAY AIR-RAID WARDENS.
PHOTO: Keith Wallace, Workington.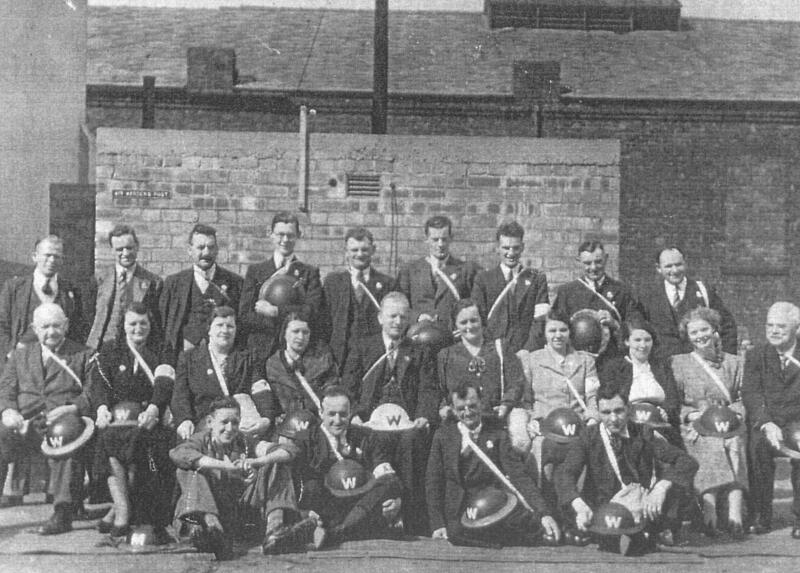 BACK ROW:

Mick McAllister, Hughie Wilson, Mr McCoubrey, Kenny Halsall, Danny Thompson, Alf Davidson, Charlie Dadd, Buller Hall, --------?
MIDDLE ROW:

Jack Gilchrist, Mrs Burrows, Kate Wise, Laura Vershur, Mr Murray, Mrs Ward, Mrs Riley, Lottie Thompson, Jackie Fry, --------?
FRONT ROW:

George Workman, Ronnie Pilate, Billy Cowman, --------?
---
Return to the Home-Guard page or the "Human-Angle" page.