CHAPEL BANK ELECTRICAL DEPT.
Foundry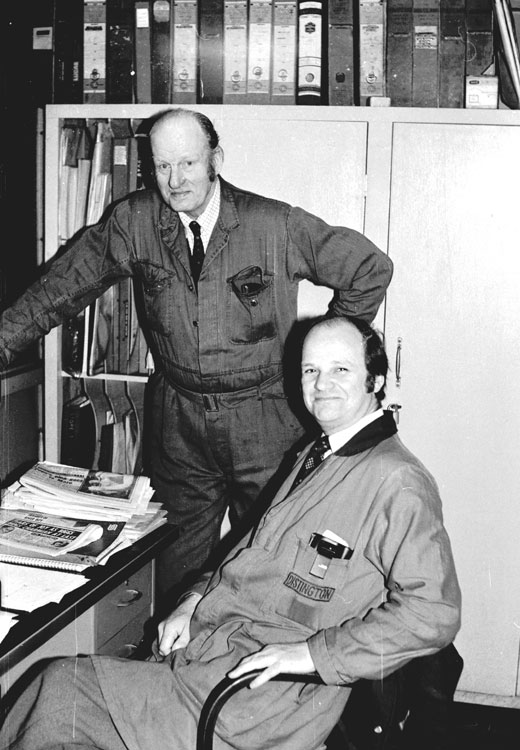 Bob Reeves (standing), Charge-hand Electrician and telephone engineer, and Bill Poultney, Foreman Electrician. They are in the Foreman Electrician's office, at the Pattern-shop end of bay 1. Bob used to (amongst other duties) maintain the works Strowger automatic telephone exchange, located on the RHS of the Foundry front entrance. The exchange was replaced with a smaller electronic unit just before the works closed.
---
Return to the Chapel Bank People page.