DERWENT BLAST FURNACES.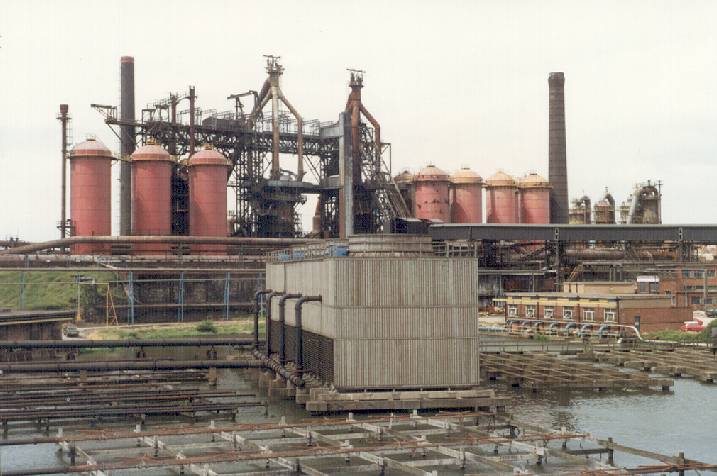 The Blast-furnaces at Workington Steelworks, No's: 2, 3 and 4 (Number 1 fell down many years ago). Showing the hot-blast stoves, skip-hoists, power-station cooling towers, water pumping station, and cooling ponds, where the goldfish and carp lived. The water was pumped in from the River Derwent, at the pumping station next to the cricket ground on the way from Hall Brow to the Cloffocks. (Another "Black-Path")
The Derwent blast-furnaces were demolished in 1981, following closure of the iron-manufacturing part of Moss Bay Ironworks.
THE END OF AN ERA:
Spring 1982 and the blast-furnace chimney falls westwards, poignantly marking the end of 123 years of ironmaking in Workington.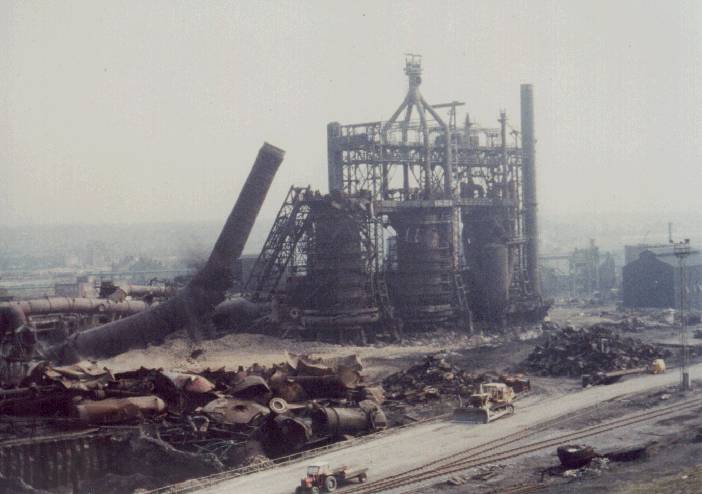 Below
PHOTO: G. H. Edwards.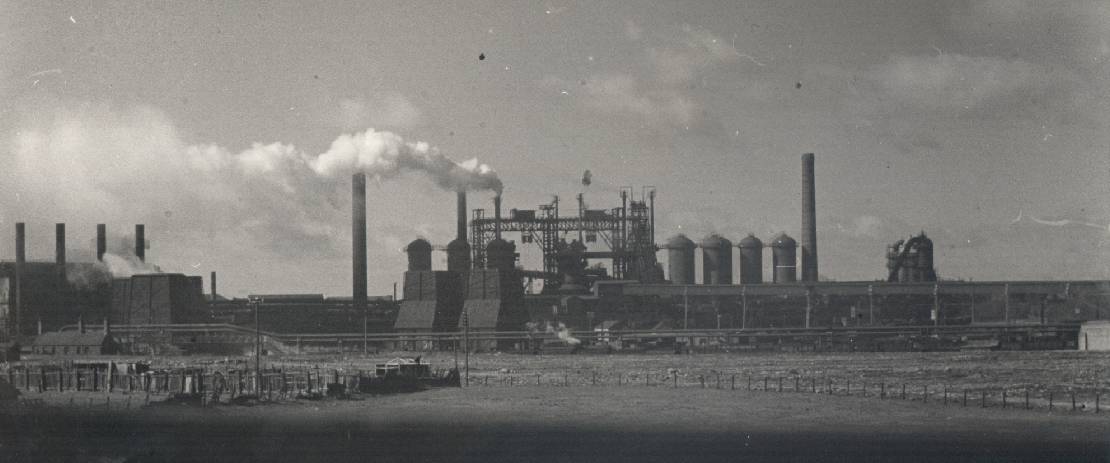 Panoramic view of the Derwent blast Furnaces, which can be made even more panoramic by abutting it up to the contemporary image of Solway Colliery. I discovered this photograph in an old file at my Parents' house, and discovered recently that it - along with the photograph of Solway Colliery - was taken and developed by George Edwards, who lived at Moss-Bay Road.
---
Home | Contents | Defence Architecture | Links | E-Mail
---