DERWENT JUNCTION.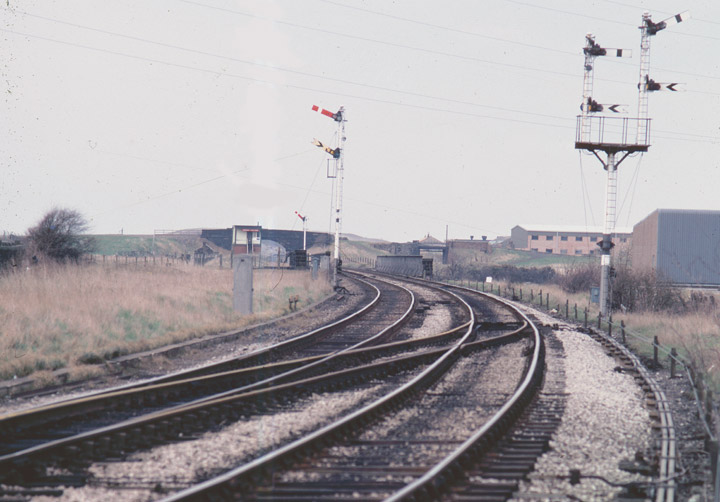 Derwent Junction in April 1984, looking north across Ha'penny Billy's bridge from the Derwent Park side of the Merchant's Quay footbridge. Just across the bridge, the tracks used to slope away towards Northside and on to Cockermouth and Keswick beyond. The Workington-Cockermouth line closed to passenger traffic on April 18th 1966.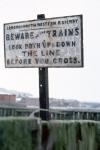 Note the under-bridge to the right of the current railway bridge beyond Derwent Junction signal-box. This is where the West Cumberland Iron and Steel Works at Oldside used to connect to the docks. In the foreground is the cross-over section where south-bound goods trains are diverted west of the passenger platforms on the station.
A little further south at the Merchant's Quay foot over-bridge stood this sign (it may still be there!) at the crossing gates. Marked as belonging to the 'London and North Western' railway, it predates LMS days, and must have been erected before January 1923. The crossing gates used to have two raised metal blocks either side, which were lowered by the signalman on receipt of a bell operated by levers at the side of the gates.
---
Home | Contents | Defence Architecture | Links | E-Mail
---