PETER St. & CORPORATION Rd.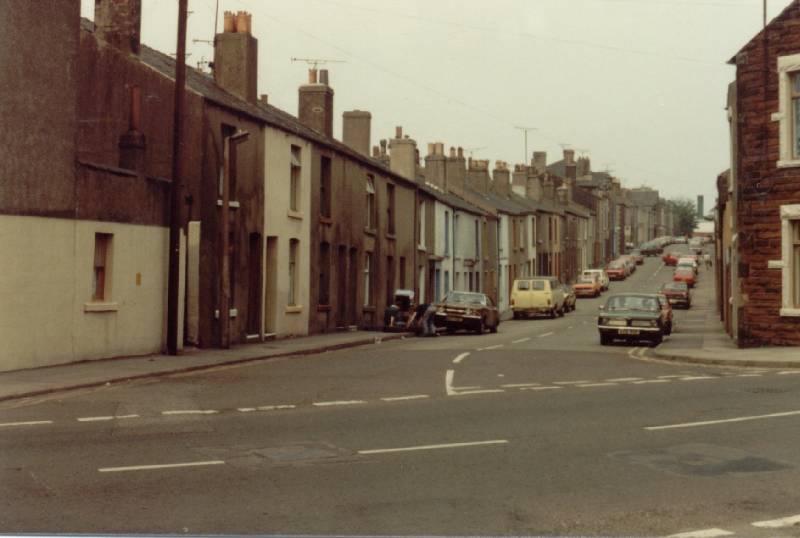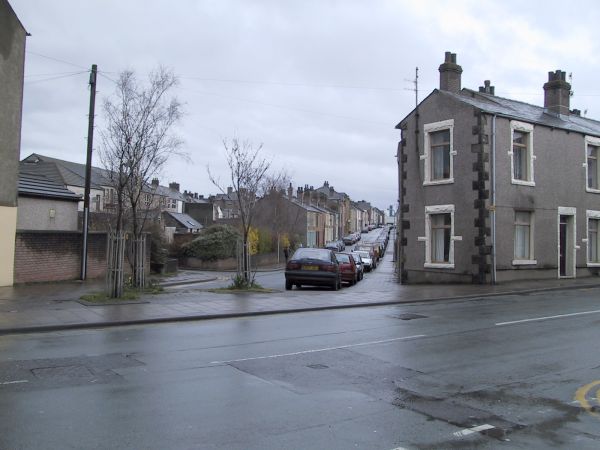 The south end of Peter Street, photographed by ex-Workingtonion Eric Bell in the 1970's; Hardly a foreign car in sight! For some reason the bottom few houses were deemed irrepairable and were condemned. Demolition followed to make room for the paved and planted area seen on the right-hand photograph, taken by me in May 2001.
The road was closed off at the same time, forcing traffic wishing to join Harrington Road onto either Devonshire Street or John Street. Note the brewery chimney, visible (just - on both images) in the far background.
&nbsp
Another subtle change around the town is the new housing complex at the north end of Corporation Road. This is one of several compact modern housing creations which have either sprung up on waste ground or replaced earlier dwellings. A set of "before-and- after&quot photographs are shown below.
Like the original Peter St. photo, the main picture here is by Eric Bell.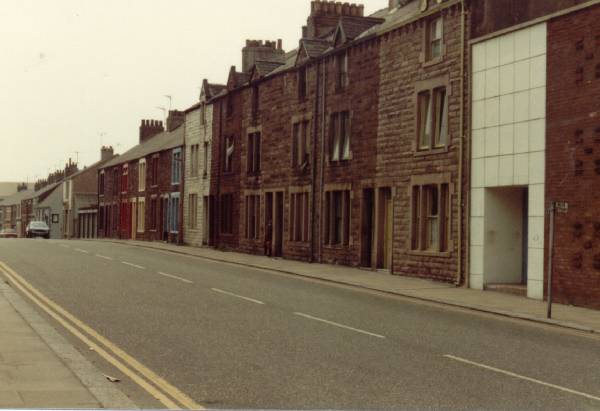 Not much different, on the face of it; the most striking thing being that instead of cowering from the rain in the Cumbria Ballroom exit, one can now wait in the relative luxury of an official bus-shelter..... Is there still a "51" Town Service?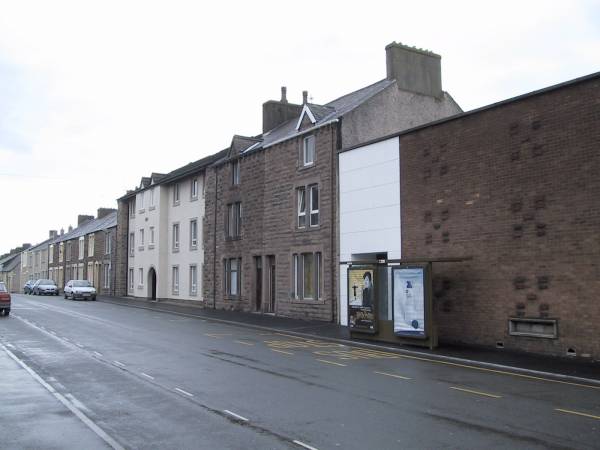 &nbsp
---
Home | Contents | Defence Architecture | Links | E-Mail
---